SkillsUSA has announced the winners of its annual SkillsUSA Championships, career competition events that showcase the most accomplished career and technical education students in the nation.
In the Championships, held this year on June 22-23 in Atlanta, Georgia, high school and college students competed in 107 trade, technical, and leadership fields. Students advanced to the Championships through competitions at the local and state levels with state winners going on to the national stage.
Among the automotive fields included in the competition are three directly related to collision repair: Automotive Refinishing Technology, Collision Damage Appraisal, and Collision Repair Technology. In each field, gold, silver, and bronze winners were announced at the high school and college levels.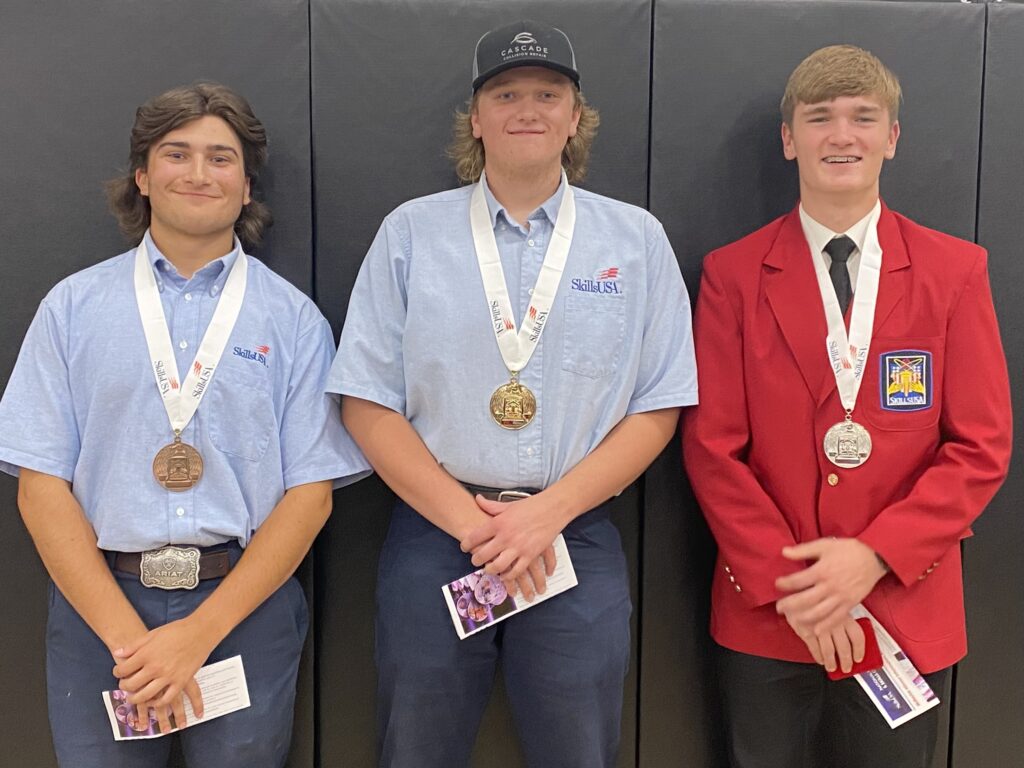 In the Collision Repair Technology field, at the high school level, the gold medal was presented to Seth Christmas of Maple Mountain High School in Spanish Fork, Utah; the silver to Shane Webb of the Vanguard-Sentinel Career & Technology Center in Tiffin, Ohio, and the bronze to Riley Collier of the OCM BOCES I.E. Henry Campus in Syracuse, New York.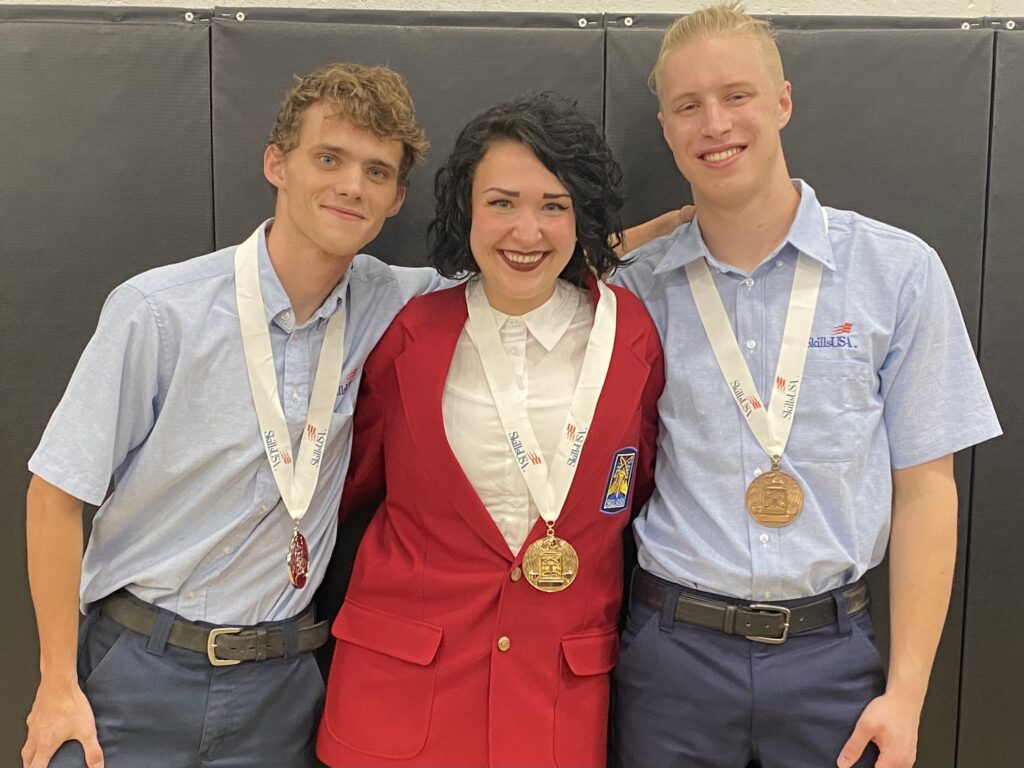 At the college level, the gold medal was awarded to Olivia Peterson of the College of Lake County in Grayslake, Illinois; the silver to Luke Moore of Southwestern Community College in Creston, Iowa, and the bronze to Tanner Friesen of Ridgewater College-Willmar in Willmar, Minnesota.
"It was great to be back in person and we had an amazing group of volunteers that helped with set up, coordination, and judging," Jason Bartanen, director of industry relations for Collision Hub, told Repairer Driven News. Bartanen has been part of the Collision Repair Technology committee for 23 years, and served for the first time this year as CRT "tech chair."
"While our numbers were down from previous live events (19 post-secondary and 29 secondary contestants vs. our usual 70+ combined contestants), the quality of competition was as tight as ever with only a few points separating our top medalists," Bartanen said. "Overall, the level of competition was on par with previous events with several high scores in each of the segments."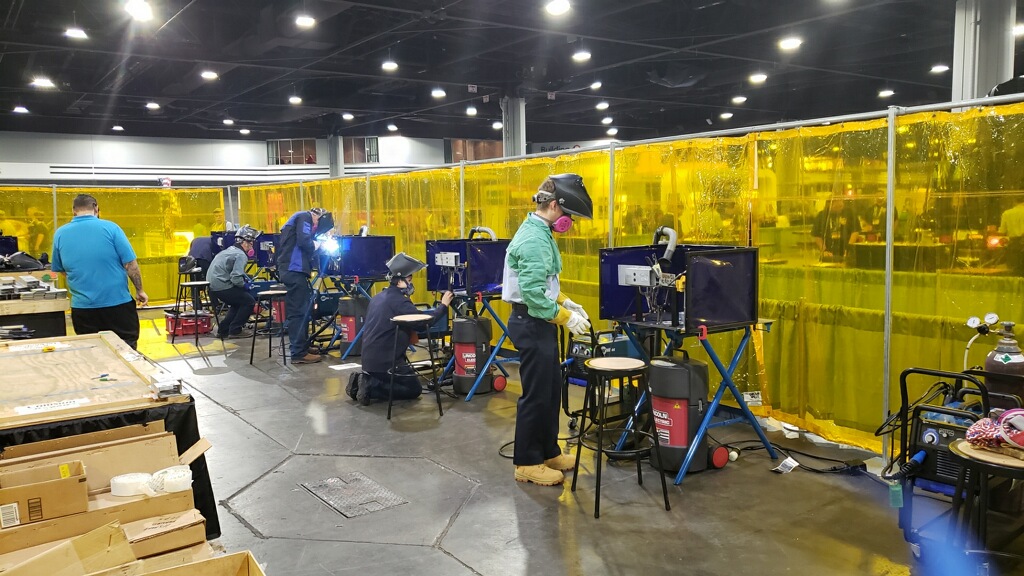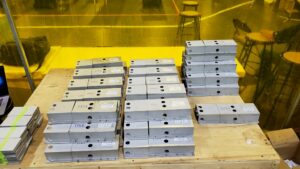 Bartanen noted that Peterson "joins an elite group of young ladies to stand atop the podium in CRT," a group he said numbers "certainly fewer than five, and probably only two or three."
At the high school level, he said, Webb's silver medal "continues an impressive run of medalists from Vanguard-Sentinel in Tiffin, OH; as far as collision repair, they have become a national powerhouse and have had medalists (a significant portion gold) over the past decade."
In the Automotive Refinishing Technology (ART) field, at the high school level, the gold medal went to Julian Mountford of Northeast Technology Center-Afton in Afton, Oklahoma; the silver to Ashleigh Maloney of Live Oaks JVS in Milford, Ohio, and the bronze to Ethan Tucker of the Walker Career Center in Indianapolis, Indiana.
At the college level, the gold medal was awarded to Dylan Miller of MSU Billings-COT in Billings, Montana; the silver to Preston Paulson of Northeast Community College in Norfolk, Nebraska, and the bronze to Neal Huber of North Idaho College in Coeur D'Alene, Idaho.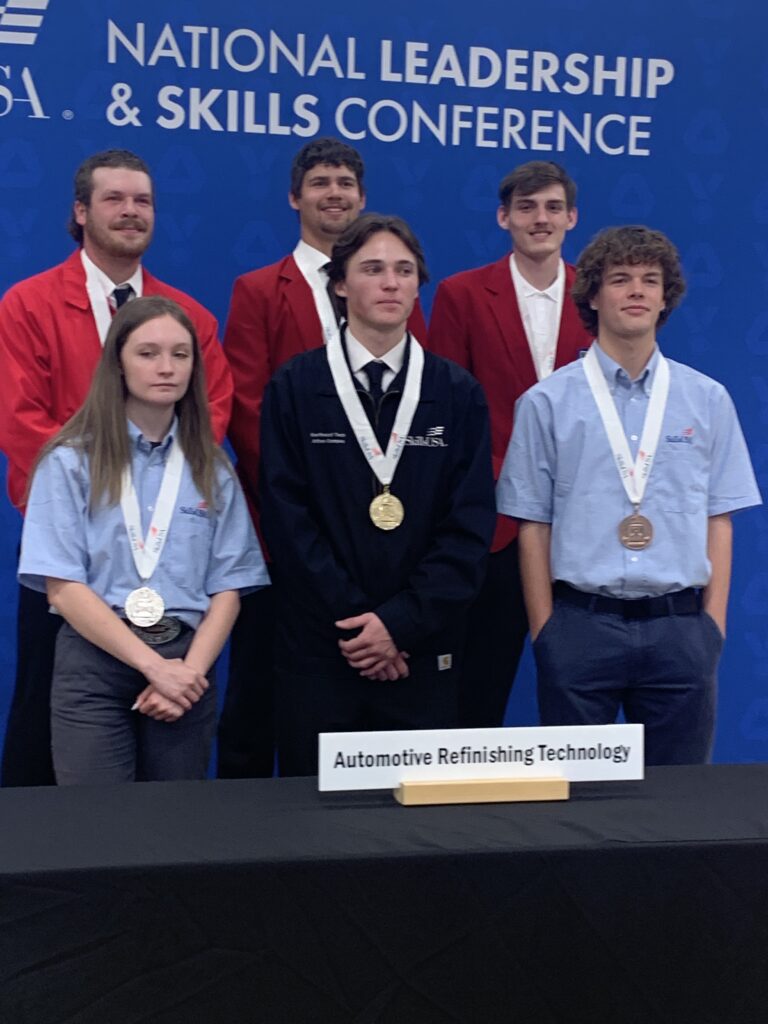 ART co-chair Jessica Neri, commercial regional manager for refinish commercial coatings for PPG, said it was evident that the instructors had prepared their students well for the competition.
Neri said this was the first year that students were judged on the application of UV primer, which had been offered as a demonstration event in 2019. Although "we were all a little nervous" about how that aspect of the competition might go, "we were blown away by how well the students did," she said.
Though the field of competitors, usually numbering in the 70s, was down to 54 this year, Neri said, "every single one of those 54 students did a great job on UV primer."
With the COVID-19 pandemic forcing the competition to be canceled in 2019 and held virtually last year, organizers faced their share of challenges in resuming the championship in a new venue, Neri said. Thanks to "our instructors, and the community who are passionate about teaching students what they need to know to be successful in this industry," the competition "went spectacularly," she said.
In the Collision Damage Appraisal field, at the high school level, the gold medal went to Landen Rex of Lehigh Career & Technical Institute in Schnecksville, Pennsylvania; the silver to Alexandra Drew of the EHOVE Career Center in Milan, Ohio, and the bronze to Jesse Manuel of Aims Community College-Windsor of Greeley, Colorado.
At the college level, the gold medal was awarded to Jamie Frey of Aims Community College-Windsor in Greeley, Colorado; the silver to Andrew J Harmes of Salt Lake Community College in Salt Lake City, Utah, and the bronze to Jakob Shiner of Metropolitan Community College of Omaha, Nebraska.
SkillsUSA national officer Christopher Anderson addressed the crowd at the start of the ceremony, saying he had been "inspired and encouraged by each of you this week."
"We overcame a lot to be here in person today," Anderson said. "We've gone from participating in conferences virtually to competing face to face with competitors from all across the country. We've seen advisors and members engage with our competitors and strive for success. This has given me a renewed strength of sense for the future American workforce. SkillsUSA members, you are going to close the skills gap."
The SkillsUSA Championships are "a place for us to hone our skills, our knowledge, and our demonstration of leadership. While every competitor is a champion, we are here this evening to honor the national medallion recipients," he said. "We are excited to see what you can all can do to bring to the future of the career and technical education fields."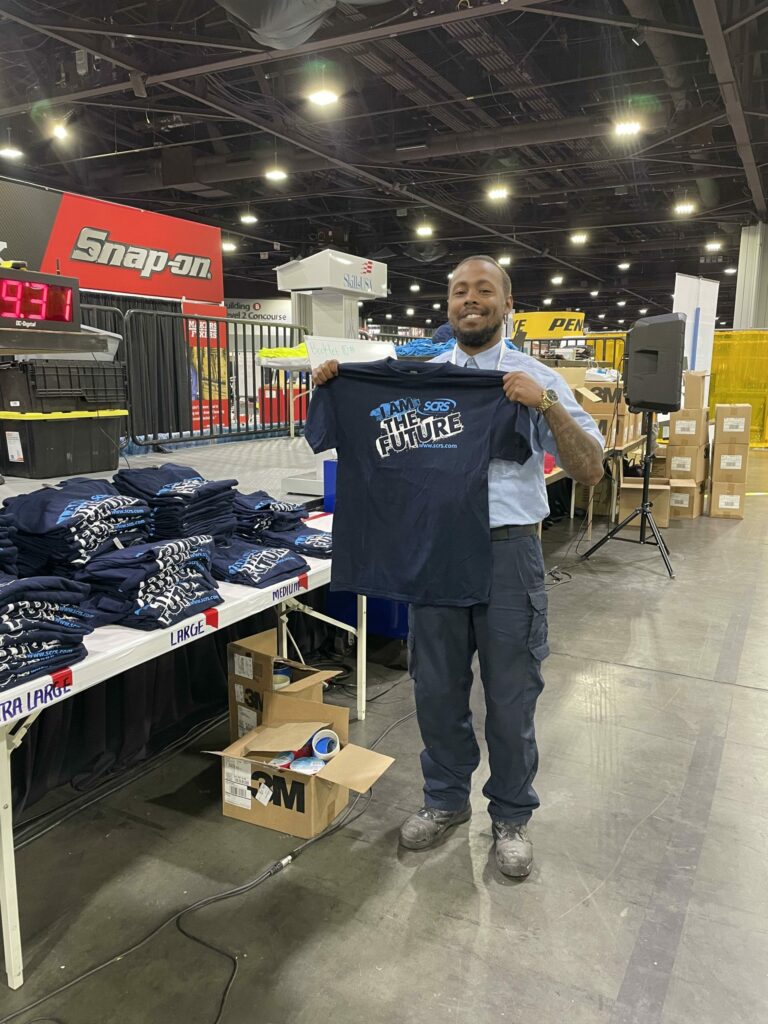 Among those in attendance were U.S. Secretary of Education Miguel Cardona and Assistant Secretary Amy Lloyd, who sent Neri an email after the event.
"I so enjoyed talking with you at SkillsUSA – and the following morning, I shared how impressed I am by your lived experience, exemplifying what we seek for all our students, in my remarks at the Call to Action Forum with Advisors," Lloyd wrote. "I really appreciate all you're doing for supporting the education and skills of our next generations."
Closing the event, national officer Caroline Daley congratulated the competitors and thanked the many sponsors who make the event possible.
"Everything that we've accomplished at this conference was possible because we worked as one united. I witnessed this unity at every event, every competition. Even tonight, as I watched champions celebrate and cheer each other on," Daley said.
"You've shown yourselves to be champions throughout this whole conference – heck, throughout the whole year. I've been utterly amazed by all of you," she said.
The awards ceremony can be viewed here. A list of medalists in both secondary (high school) and post-secondary (college) can be accessed here: skillsusa-register.org/rpts/EventMedalists.aspx.
More information
SkillsUSA Championships return to in-person in June, first time held in Atlanta
Images
Featured image: The 2022 SkillsUSA Championships awards ceremony takes place at the State Farm Arena in Atlanta, Georgia. (Jason Bartanen/Collision Hub)
From left, Riley Collier of the OCM BOCES I.E. Henry Campus in Syracuse, New York; Seth Christmas of Maple Mountain High School in Spanish Fork, Utah; and Shane Webb of the Vanguard-Sentinel Career & Technology Center in Tiffin, Ohio pose with the medals they won in the high school division in the Collision Repair Technology competition. (Provided by Jason Bartanen/Collision Hub)
From left, Luke Moore of Southwestern Community College in Creston, Iowa; Olivia Peterson of the College of Lake County in Grayslake, Illinois; and Tanner Friesen of Ridgewater College-Willmar in Willmar, Montana, pose with the medals they won in the college division in the Collision Repair Technology competition. (Jason Bartanen/Collision Hub)

Students participate in the SkillsUSA championships. (Scott VanHulle/I-CAR)
Rails used in the Collision Repair Technology competition, provided in part by the Society of Collision Repair Specialists (SCRS). Rails were welded according to the body repair manual (BRM). Six uncut rails were painted by I-CAR so that, during the structural portion of the competition, the students would mark a sectioning location found in a BRM. (Scott VanHulle/I-CAR)
Winners in the Automotive Refinishing Technology field pose with their medals. They are, back row, from left, Preston Paulson, Dylan Miller, and Neal Huber in the college division; and front row, from left, Ashleigh Maloney, Julian Mountford, and Ethan Tucker. (Jessica Neri/PPG)
A participant holds up a T-shirt, donated by SCRS. The organization provides shirts to students and instructors at SkillsUSA every year. "We know that these students are the future of the industry," Aaron Schulenburg, executive director of SCRS, said. "It's important that the students know the industry is supporting them." (Jessica Neri/PPG)
Share This:
Related

link