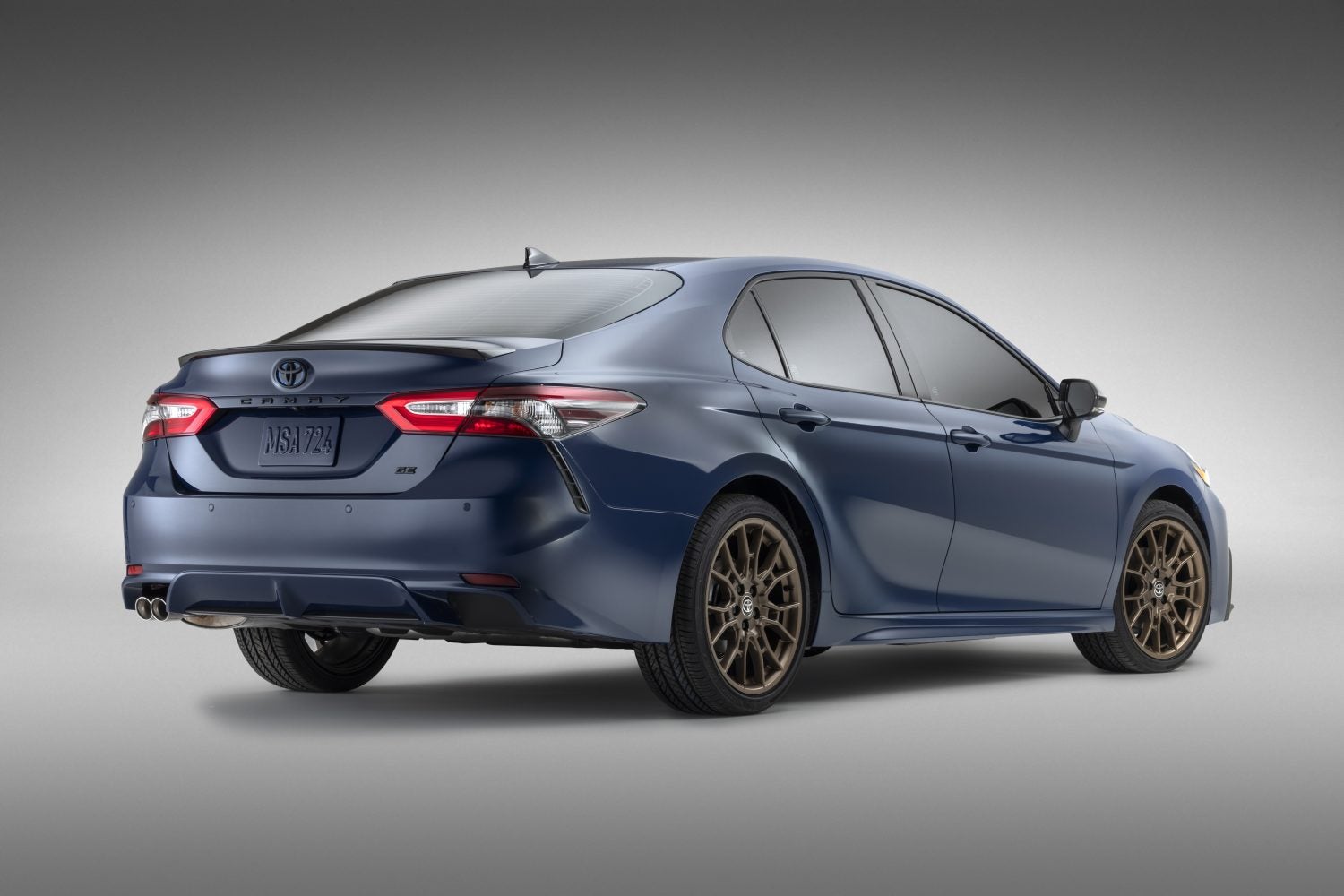 New on Just Auto this week: A report from one of our data journalists revealing that the US is outpacing the EU in the race to build EV batteries; the new US Inflation Reduction Act (IRA), championed by president Joe Biden (who reportedly has a nice classic Chevrolet Corvette convertible in his garage at home in Delaware) has already led to a surge in US EV battery investment with the EU scrambling to keep up. The IRA is proving a massive boon for US green industry. The US$369bn package is four times larger than the US federal government's previous largest investment in climate action and the tax incentives it contains are set to transform renewable energy production, trigger residential energy efficiency upgrades, and spark clean energy technology manufacturing. A key pillar is a push to boost the domestic US electric vehicle (EV) supply chain, to both accelerate the transition to low-carbon transportation, and reduce the US' dependence on China. As a result, the package offers full tax credits only if – in 2023 – at least 40% of critical minerals for EVs were sourced and processed in the US and permitted jurisdictions, and 50% of the battery's components were manufactured or assembled in North America through 2023. These requirements are to increase by 10% each year until it reaches 80% of critical minerals in 2027, and 100% of battery components by 2029. All of this will be well worth watching as it evolves in this decade of the auto industry's major transformation to electrification.
Speaking of electrification, Kia's clearly taken advantage of economies of scale to offer three EV drivetrains in its completely redesigned, all electrified, Korean built Niro C-SUV model line for the UK. Both hybrid and plug-in hybrid share the petrol engine paired to either a 43bhp (32kW) (HEV) or 83bhp (62kW) (PHEV) permanent magnet synchronous electric motor. They also share the specially developed six speed, dual clutch automatic transmission which operated seamlessly in the PHEV version we reviewed this week and thoroughly enjoyed driving (it's a very handy size for narrow British roads and parking spaces).
In case you were asking, we answered the question this week: why Toyota won't be ditching piston engines for EVs in our latest article following up recent analysis of future Toyota and Lexus EVs with a look at the latest and next ICE models. Toyota Motor's Akio Toyoda and his soon to be successor as CEO Koji Sato have been at pains to point towards carbon emissions as what needs to be minimised. But they continue to insist that how the car industry gets ever closer to net zero involves many technologies, not just electrification. This report examines certain of Toyota's newest models and what will be coming to replace and supplement today's profit drivers. After all, big volume vehicles such as the Camry, Corolla, RAV4 and Tacoma not only greatly help the company's bottom line, they're still much in demand.
Anxiety and stress have a detrimental effect on the way we drive our cars, could the introduction of new concept technology help? New research from Brake, the UK road safety charity, and the insurer Direct Line, has shown that anxiety and anger behind the wheel in Britain has increased since the first national pandemic-related population lockdown, in March 2020. The findings also revealed that drivers admit that negative moods are having a detrimental effect on their driving. The research found that nine in 10 drivers admit to feeling stressed or angry while behind the wheel of a car. With this in mind, creative studio NewTerritory has made further developments to its multi-sensory immersive application technology. It is hoped the technology can revolutionise the automotive experience and significantly reduce driver stress levels. We spoke to Tim Smith, design, and creative technology director, NewTerritory, to find out more about this new concept and how it will alleviate drivers of their stress.
Key auto technology players plan to get closer: South Korea's LG Electronics reportedly wants to boost collaboration with US semiconductor manufacturer Qualcomm Technology into advanced driver assistance systems (ADAS) and autonomous vehicle (AV) technology. LG Electronics, one of the world's largest home appliance manufacturers, has been expanding aggressively into automotive in recent years. It was targeting a 20% increase in automotive revenue to KRW10.3trn (US$8.1bn) in 2023. The company's largest automotive operations include Austrian lighting manufacturer ZKW Group, which it acquired in 2018, and LG Magna e-Powertrain Company, the EV powertrain joint venture with Canadian supplier Magna International. LG Corporation also encompasses a number of other major companies involved in the automotive supply chain, including EV battery manufacturer LG Energy Solution, LG Chem, LG Display and LG Innotek.
Fiscal quarter and full year 2022 results continued trickling in this week including Finland's Nokian Tyres which said its "controlled exit from Russia" led to impairments and writedowns of EUR300.7m in the second quarter. Fourth quarter sales fell 19.8% year on year to EUR411.3m from EUR512.6 due to lower passenger car tyre supply volume and segment operating profit was down to EUR13.5m from EUR88 due also to the lower volume plus "changed factory mix". Operating loss was EUR3.5 million (EUR53m in Q4 2021). Full year sales were up 3.6% to EUR1,776.1m from EUR1,714.1m in 2021. "The war in Ukraine started to impact on the operating environment in late February. Tyre imports from Russia to Europe and North America ended in July," the supplier said. Segments operating profit was down to EUR 221.2m (EUR324.8m) with a positive currency boost of EUR31m.
However, less gloomy results from three big automakers are in: Higher sales boosted Nissan's bottom lines for the fiscal third quarter ended 31 December as the automaker reported an annual 155% gain to operating profit with revenues up 29%. Revenue was JPY2.84 trillion, operating profit was JPY133.1bn and the operating profit margin was 4.7%. Net income was JPY50.6bn yen (+55%). Like rival Toyota, Nissan was boosted by higher sales due to an easing of the semiconductors shortage, as well as a weaker yen and cost management. Its full-year outlook remained unchanged.
Volkswagen, meanwhile, said 2022's profit margin was at the upper end of its forecast at 8.1%, with sales and earnings above 2021 levels despite supply chain turmoil dragging net cash flow far below target. Earnings of EUR22.5bn ($24.1bn) put VW at the higher end of the 7.0-8.5% margin it forecast in March 2021, with 2022 sales beating 2021 results at around EUR279bn versus EUR250.2bn the year prior. Net cash flow came to only around EUR5bn, under the target of matching 2021's EUR8.6bn, which the company blamed on an unstable supply chain leaving it sitting on high stocks of unfinished goods, supplies and materials. Group deliveries rose 12% in the second half of 2022, VW had reported last January, but full year deliveries were the lowest in over 10 years as Covid-19 lockdowns in China and the war in Ukraine disrupted supply chains. VW chief financial officer Arno Antlitz had said last October the carmaker had 150,000 unfinished vehicles in inventory and was stocking up on supplies to protect against further shortages, pushing up prices and cutting costs to make up for lower unit sales.
Not to be outdone, Geely's majority owned Volvo Cars boosted sales and profits, reporting full year 2022 operating profit, including joint ventures and associates, of SEK22.3bn and profit margin of 6.8%, after it faced prolonged supply constraints, lockdowns in China and elevated material and logistics costs last year. The automaker reiterated its aim to reach a 50% global sales share of fully electric cars by 2025 with a 40% lower carbon footprint per car and profitability of 8%-10%. Its sales of electric cars more than doubled last year to 11% of volume compared with 4% in 2021 – this included strong sales of pure electric cars in the fourth quarter; the proportion reaching a record 18% versus 6% in Q4/21. This was despite overall sales being affected by production constraints. The Recharge line, which includes BEVs and plug in hybrids, achieved a 33% share of total 2022 sales and 41% during the fourth quarter. In the fourth quarter, Brazil, Uruguay, Thailand and Indonesia all saw a Recharge sales share of 100% followed closely by Norway (98%), Ireland (91%) and Sweden (89%). Full year 2022 revenue rose 17% year on year to a record SEK330.1bn.
Toyota posted a boost to sales and operating profit for its third fiscal quarter. Higher sales and a weaker yen sent operating profit for the quarter up 22% to JPY956.7bn. Sales revenues were up a hefty 25% to JPY9 trillion. Toyota said dealers, suppliers, and production sites worked hard under circumstances where production plans fluctuated greatly due to factors such as semiconductor shortages and natural disasters. However, the positive effects of a weaker yen and higher volumes exceeded the negative effect of soaring materials prices in the third quarter. Toyota also said it is absorbing the burden on its suppliers caused by soaring material and energy prices. For both consolidated vehicle sales volume and for Toyota and Lexus brand vehicle sales volume, Toyota lefts its fiscal year forecast (year to March 31 2023) unchanged.
Seating supplier Adient, in its first quarter fiscal year 2023 results statement, said the company was "progressing as expected, successfully navigating familar obstacles". "A modestly improved operating environment combined with the execution of 'self help' initiatives, which include successful commercial recoveries for increased input costs, supported year on year earnings growth," it added. Hence Q1 adjusted EBITDA was up US$66m (45%) to $212m while adjusted EBITDA and margin, excluding equity income, reached $185m and 5%, respectively. Sales rose 6% to $3,699m.
Will wireless charging ever become a thing for EVs (as Qi chargers start to proliferate in new car models and for consumer electronics such as smart phones, tablets and watches)? Fixed route commercial vehicles are perhaps more likely to benefit from rollout – this week iTricity, which claims to be "the leader in wireless EV charging", revealed its collaboration with China's YuTong Bus to provide wireless charging for autonomous e-buses. This was said to be the first commercial application of wireless charging for an autonomous electric e-bus with WiTricity providing a key feature for an advanced public transport system. Commercial deployment would begin in Zhengzhou on the Xiaoyu 2.0 AV minibus, a level 4 vehicle which seats 10 passengers and has a range of 150km (93 miles). WiTricity said removing the need to plug EVs in for charging was "particularly significant in transit applications, where the heavy and awkward cords and cables required could contribute to slips and falls, the leading cause of workers' compensation claims for commercial drivers". Its wireless EV charging is already being used for passenger vehicles, including FAW's HongQi and the Genesis GV60.
Polestar and LiDAR tech specialist Luminar are expanding their collaboration and integration of long-range LiDAR technology in future vehicles. The expanded partnership provides a foundation to collaborate on the industrial design and integration of Luminar's 3D laser scanning technology which will be featured on future vehicles, now also including Polestar 5, the electric four-door GT expected to launch in 2024 based on the Precept concept car. The two companies have an existing partnership via Volvo Cars for Luminar to supply LiDAR technology for the Polestar 3 which was launched and went on sale in initial launch markets in October 2022. Coinciding with the announcement, sales of Polestar 3 with Luminar LiDAR have been brought forward, enabling customers to place orders for deliveries expected in 2024.
The boards of Renault and Nissan have approved a new basis for their industrial Alliance which includes new levels for cross-shareholdings and provisions for future industrial cooperation. Under the new Alliance, Nissan and Renault Group will retain a 15% cross-shareholding and Renault Group will transfer 28.4% of Nissan shares into a French trust that Nissan will have the first rights to buy if Renault seeks to sell them. Renault's previous higher stake of 43% in Nissan led to tensions between the two companies and political strains that culminated in the arrest of Alliance architect Carlos Ghosn in 2018. All three Alliance partners (also including Mitsubishi Motors) agreed to explore their existing strategies in electrification and low-emission technologies by investing and collaborating in respective member-company projects that could provide incremental value to each individual business. These agile strategic initiatives are 'designed to complement the business plans of member companies, including Nissan Ambition 2030 and Renaulution, as each business leverages commonality and investment opportunities to deliver on their respective goals for sustainable growth and targets for decarbonization'.
Finally, from the 'some days you just can't win file': In what we think is a first, the US NHTSA has ordered Jaguar Land Rover North America to recall 868 2020-2021 Range Rover PHEV and 2020-2022 Range Rover Sport PHEVs because "the vehicles fail to make sufficient pedestrian warning sounds when stationary and in reverse". "As such, these vehicles fail to comply with the requirements of Federal Motor Vehicle Safety Standard number 141 "Minimum Sound Requirements for Hybrid and Electric Vehicles," the regulator said in its weekly recall bulletin. "Dealers will update the audio amplifier software, free of charge." The automaker is also recalling 1,072 2021-2022 Jaguar I-Pace vehicles for the same defect. Can you pick the sound of an approaching street-legal EV out of the general traffic hum?
Have a nice weekend.
Graeme Roberts, Deputy Editor, Just Auto

link