New commitments to electric vehicle (EV) initiatives by automakers were announced Monday as Toyota's new investment anticipates EVs to raise to nearly 70 percent of its U.S. sales volume by 2030 and Stellantis aims for 40 percent.
Toyota, which has a current EV sales volume in the U.S. of about 25 percent, announced it will invest approximately $3.4 billion in automotive batteries through 2030. The investment is for developing and localizing automotive battery production – including those for EVs – and is part of the $13.5 billion set aside for global investment in battery development the automaker announced last month.
To that end, Toyota Motor North America also announced Monday that it will establish a new company and build an automotive battery plant in conjunction with Toyota Tsusho in the U.S. where production is planned to start in 2025. That project is an investment of approximately $1.29 billion until 2031 and will result in 1,750 new jobs.
"Toyota's commitment to electrification is about achieving long-term sustainability for the environment, American jobs and consumers," said Ted Ogawa, chief executive officer of Toyota Motor North America.
The new yet-to-be-named company will help Toyota, which has sold more than 4.5 million EVs in the U.S., further develop and expand its local supply chain and productive knowledge related to lithium-ion automotive batteries.
Toyota expects to sell between 1.5 million-1.8 million EVs in the U.S. by 2030.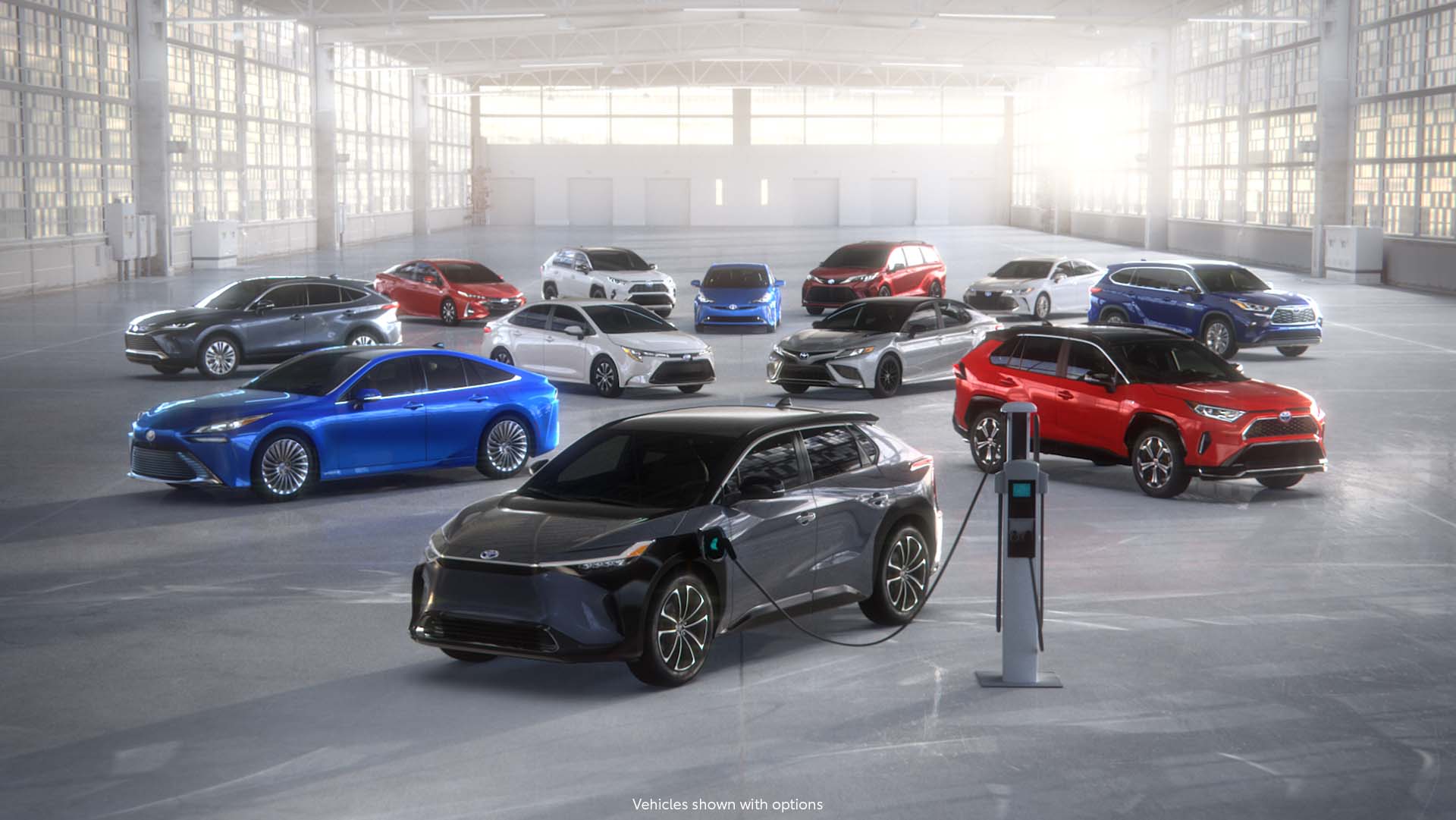 Stellantis' Monday announcement was that it has entered a preliminary agreement with battery maker LG Energy Solution to produce battery cells and modules for North America as the automaker begins its $35 billion electrification plan.
Stellantis and LG Energy Solution will form a joint venture at a new battery plant with an annual production capacity of 40 gigawatt hours. The name and location of the plant and other details will be forthcoming. Groundbreaking is expected in the second quarter of next year.
"Today's announcement is further proof that we are deploying our aggressive electrification road map and are following through on the commitments we made during our EV Day event in July," said Stellantis CEO Carlos Tavares in a release. "With this, we have now determined the next 'gigafactory' coming to the Stellantis portfolio to help us achieve a total minimum of 260 gigawatt hours of capacity by 2030."
LG Energy Solution and Stellantis first began partnering in 2014 when LG Chem, as it was then known, began supplying lithium-ion battery pack systems and controls for the Chrysler Pacifica Hybrid, the industry's first electrified minivan.
The batteries will be supplied to the Stellantis assembly plants in the U.S., Canada and Mexico for installation in hybrids and full EVs.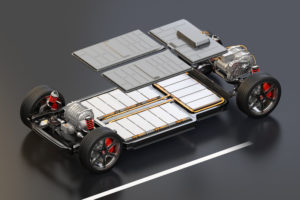 The Toyota and Stellantis moves come on the heels of Ford announcing in September that it is partnering with South Korean battery maker SKI Innovation to greatly increase its regional battery production in the U.S.
Ford is investing $11.4 billion in U.S. EV production. Some $5.6 billion of that will go to a Stanton, Tenn., BlueOvalSK battery plant and an assembly line for electric F-Series pickup trucks. Another BlueOvalSK battery facility in central Kentucky will involve twin battery plants to produce EV batteries for Ford's North American assembly facilities that will build electric Fords and Lincolns at a cost of $5.8 billion.
In May, Ford and SKI Innovation announced their joint venture would produce around 60 gigawatt hours a year of battery cell capacity.
For more information about EVs, the Society of Collision Repair Specialists will host a session about them at 9 a.m. on Nov. 4 during its 2021 OEM Collision Repair Technology Summit at the SEMA Show in the Las Vegas Convention Center.
Representatives from GM, Lucid Motors and Rivian will discuss their unique EV platforms, their history and construction and repairs.
To register and purchase tickets, go to www.scrs.com/2021RDE. Tickets also can be secured onsite at the event outside education classrooms S229-S233.
Images:
Featured: Automakers are gearing up for America's move to EVs. (Tramino/iStock)
Other images:
Toyota Electrified Lineup 2021(Courtesy Toyota)
An EV chassis with a battery pack. (Chesty_W/iStock)
More information:
GM, Lucid and Rivian to take part in OE Collision Repair Summit on EVs at SEMA Show
GM to repairers: Don't leave Bolt EVs unattended indoors
I-CAR to open second technical center in response to EVs, evolving technologies
Share This:
Related

link