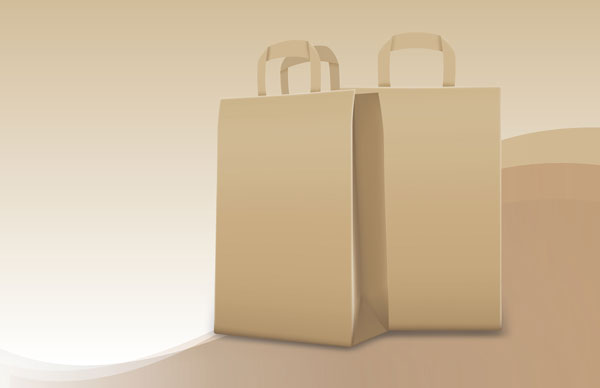 Without a doubt, the retail sector has seen some dark days especially since the start of the pandemic, when predictions called for a recovery period that would take years. But, much like hotels which were supposedly on a similar grim path, the retail sector has rebounded nicely, even with Covid-19 still part of our lives. Shoppers have returned to the stores, e-commerce is taking less of a bite out of total retail sales and it is forecast that this year there will be more store openings than closures. In the following pages, we acknowledge the men and women who successfully navigated  these changes and made a meaningful impact on the sector in the last year.
Individuals
MATT ANNIBALE Matt Annibale has 12 years of industry experience, including two years in his current role as senior director of acquisitions at First National Realty Partners, where he is responsible for overseeing acquisitions in the eastern U.S., including marketing, underwriting, leasing and capital markets, as well as managing a team of analysts. He leads by example and is known for his work ethic, enthusiasm and dependability. With a focus on sourcing more and better retail centers in key markets, Annibale leverages his connections within the brokerage community and encourages his team to create networks and build relationships in markets across the nation. Since joining the firm in August 2020, Annibale has helped grow FNRP's portfolio by more than $465 million through 23 deals. He closed 18 of those deals in 2021 and achieved a 100% closing rate. Annibale has been a board member of CCIM for more than six years and is a NextGen committee member of ICSC.

BILL BAUMAN Bill Bauman joined Newmark's capital markets team in January 2018 as VP of the firm's downtown Los Angeles office, where he heads a full-service retail brokerage team specializing in retail land planning, developer consultation and investment sales. A 30-year industry veteran, Bauman has completed more than $22 billion in transactions. He has an extensive background in land acquisition and disposition programs, pre-leasing commitments, retail tenant representation, investment sales, development consulting services and overall retail market analysis. Under Bauman's leadership, his team provides comprehensive tenant representation consultation services, including expert market and trade area analysis, competitor analysis, lease negotiation services, implementation of rollout strategies and overall market expertise. In the past three years, Bauman has leased and sold many of Southern California's most prominent retail projects, including the $136 million sale of Burbank Town Center. His team commenced 2022 with the sale of a Home Depot-occupied property for $96.3 million in Watertown, MA, which represented a record price point for a Home Depot in the U.S. His team is also involved in leasing major redevelopment projects such as South Bay Pavilion, Burbank Towne Center and Eagle Rock Plaza, as well as an existing retail portfolio of three million square feet throughout Southern California. Bauman is described as a dedicated professional who is always seeking new and innovative ways to best serve his clients. He has participated as a panelist or speaker at several industry events and is an active member of ICSC.

JOSH BISHOP Josh Bishop sells between 70 and 100 deals every year on his own; a feat that usually requires the efforts of a team. Bishop holds a decade of industry experience and currently serves as the first VP of the net lease retail division at Matthews Real Estate Investment Services. In this role, Bishop's primary responsibilities include guiding his clients through the entire buying and selling process. He specializes in the disposition and acquisition of net lease properties and specifically focuses on discount retailers and has made a name for himself as an expert in the field by consistently setting the bar for client service and market knowledge. He approaches his job with dedication, innovation and professionalism and is known to be accessible and available to ensure deals move through the transaction process smoothly and efficiently. He has a passion for the industry and is willing to assist others and mentor new agents. He is a leading contributor to the Matthews internship and mentorship program and hosts in-person and virtual trainings broadcasted nationally throughout the firm's 13 offices, and he personally connects with new agents to teach them the ins-and-outs of the business. Bishop has previously earned the Matthews pacesetter award and he is a four-year winner of the Matthews chairman's award. He also has received the Matthews circle of excellence award and the Legend's Club award, an honor for agents who book $3 million or more in commission in one year.

CHERI BLESSING Cheri Blessing works extensively with landlords and tenants along Thousand Oaks Blvd. in Ventura County, CA, and deeply understands the vision of the Thousand Oaks Specific Plan and its interrelationship with the Thousand Oaks General Plan, zoning and other municipal codes. Throughout the past three years, Blessing has sold multiple properties along Thousand Oaks Blvd., achieving some of the highest prices per square foot since 2006. Blessing is a principal of Lee & Associates – LA North/Ventura, where she specializes in the sales and leasing of office, medical, industrial and retail properties in Los Angeles and Ventura counties. Throughout her 24 years of industry experience, including 13 years in her current role, Blessing has successfully executed more than 300 transactions with a combined value of more than $100 million. She prides herself on helping buyer, seller, landlord and tenant clients through the deal process and beyond by staying in contact and following through. In particular, during the pandemic, Blessing reached out to her clients—both landlords and tenants—to offer her assistance in navigating the unknown. She worked diligently to advise landlords and property management companies on ways to address the lessening or nonpayment of rents, and she advised tenants on ways to communicate with landlords to keep an open dialogue to get through difficult times. Blessing has been involved in the Rotary Club of Westlake Village and she serves as an instructor at the Rotary Youth Leadership Awards annual camp, which hosts up to 300 students each year in Ojai, CA.

SPENCER BOMAR During his career spanning more than 25 years, Spencer Bomar has held several senior-level positions at a number of prominent retail real estate firms, including SVP of real estate at Transwestern and SVP of real estate and acquisitions at North American Properties. Today, he serves as a principal in the retail advisory services group at Avison Young. Based in Atlanta, Bomar assists retailers with site selection, dispositions, leases and build-to-suit negotiation. His current client list includes Target, Home Depot and BJ's Wholesale Club. In addition to representing retail tenants, Bomar provides leasing and marketing expertise for developers and owners of shopping centers. He is known as a people-person and his ability to connect with people has helped him become successful in his career. At the onset of the pandemic, Bomar completed a significant deal in Florida for a retail lease totaling $19 million with Home Depot, and in 2020, he also ranked as one of the Atlanta Commercial Board of Realtors' top producers in retail. In 2021, he had several transactions totaling more than $59 million with various retail and land transactions. A frequent speaker and a published author on retail real estate trends and strategies, Bomar is a member of ICSC, the Atlanta Commercial Board of Realtors, the Atlanta Convention and Visitors Bureau and the Hospitality and Business Network.

DEBORAH CARLSON Deborah Carlson believes that retail real estate is the most interesting of all asset classes and the hardest discipline of commercial real estate. The variables and nuances of making it as a successful retailer and retail broker keep each day challenging and exciting for the Cushman & Wakefield director. During her 35-year industry background, Carlson worked her way up through the ranks, starting as an executive assistant in the 1980s and advancing to market analyst, VP of real estate and engineering and increasingly high-level positions. Known for her passion for retail, Carlson is a well-recognized voice in the sector. She is often called upon as a subject matter expert for local media in the Minnesota market. During the past three years, Carlson has delivered 72 retail transactions totaling 827,000 square feet and valuing $67.2 million throughout the Twin Cities. She served as the lead retail broker on the Fillmore Theater and Element in Minneapolis, a new ground-up, mixed-use development, representing live entertainment company Live Nation. The development received an award for best interior design of an entertainment/experiential project. Carlson also represented the owner and landlord as lead retail broker of the Grove Plaza, which won an award for retail renovation and remodel. Over the years, Carlson has mentored female professionals who have gone on to have thriving careers in commercial real estate. For 25 years, she has been a member of the Minnesota Shopping Center Association, for which she previously served as board member and president. She was inducted into the Minnesota Shopping Center Association Hall of Fame in 2018.

CHRISTINE DESCHAINE Christine Deschaine is passionate about enhancing communities and creating value in central business districts across greater Los Angeles. Deschaine is SVP of brokerage at Kennedy Wilson Brokerage, where she specializes in retail brokerage with a focus on urban redevelopment. Deschaine serves as an adviser to institutional and private capital owners, tenants and developers. She has been actively involved in the resurgence of Santa Monica's Third Street Promenade, Montana Ave., downtown Burbank, Hollywood Boulevard, Marina del Rey and Culver City. Prior to joining Kennedy Wilson Brokerage in 2013, Deschaine served as SVP and partner at Lee & Associates for 20 years. Her familiarity with city planning and processes in the region has allowed her to shepherd projects through municipalities and secure successful tenant mixes. Deschaine is the exclusive agent for more than 500,000 square feet of commercial space across Southern California, including five listings in downtown Burbank, where she is the top agent and also serves on the board of the Downtown Burbank Partnership. In 2021, Deschaine closed 29 deals totaling 78,367 square feet of commercial space in transactions worth more than $49.4 million. Deschaine prioritizes mentoring younger associates and she imparts valuable wisdom on how to identify deal opportunities, generate new business and effectively set goals for growth, all the while sharing her own network of clients and influencers. She has connected several of Kennedy Wilson Brokerage's female associates with CREW-LA and she champions various community organizations throughout Los Angeles.

GREG EISENMAN Greg Eisenman is senior director at Franklin Street where he specializes in retail tenant representation in the Greater Atlanta market. In his role, Eisenman represents retail, restaurant and service occupiers and works with them on strategic growth and development through site selection, lease, purchase and market planning. He also leads a team of professionals who provide services to clients ranging from publicly traded retailers and Fortune 500 players to local entrepreneurs; helping each to develop and implement strategies, secure the best real estate and the most ideal economics possible. In 2021, Eisenman ranked as the top retail producer for Franklin Street and he helped lead the retail services team to its strongest year on record. In total, he arranged 46 retail leases and sales in 2021 for a transaction volume of more than $80 million. He stands out for his ability to help clients adapt to today's new normal. Eisenman notably served as the exclusive agent for Gusto, an Atlanta-based fast-casual restaurant with a health-focused, customizable menu. Eisenman helped the regional chain grow to eight locations and adapt its real estate strategy to accommodate drive-thrus in response to the pandemic. Eisenman also helped One Medical open its first office in the Atlanta area in June 2020 and has since represented the primary care provider in leasing five additional spaces. Eisenman is a member of ICSC and a co-founder of the Young Atlanta Retail Alliance. He currently serves on the board of trustees and chairs the Real Estate Division of the Jewish Federation of Greater Atlanta.

DAVID EMIHOVICH When David Emihovich brings retail brands to the market, he strives to make an impact on the community by offering new experiences and restaurants, reshaping nightlife and helping create new jobs along with new stores. Emihovich has 20 years of experience, including 15 years at Katz & Associates and three years in his current role as managing partner. Emihovich co-leads Katz & Associates' Florida business, helps shape the firm's vision and execute on its goals, and manages an office of 15 brokers and a marketing team. He is described as creative, connected and always dialed in to what's happening in the marketplace. In 2021, Emihovich led the firm in winning the Curaleaf business to execute its strategic rollout in Florida and he and his team have completed more than a dozen deals. Emihovich also represents Chick-fil-A as its exclusive broker for the company's South Florida expansion. He has worked with the restaurant since 2007 and has helped open more than 60 locations. Emihovich has doubled the store count of Hobby Lobby since securing the account in 2013, including Hobby Lobby's first store in a vertical environment at River Landing in Miami. He and the Katz & Associates Florida office were able to capitalize on the downturn in 2020 with strong work, particularly with restaurant and medical tenants, and 2021 represented Emihovich's strongest year yet in terms of revenues.

JONATHAN FAWER For more than 30 years, Jonathan Fawer has been part of the retail landscape in Louisiana, Mississippi and parts of Alabama, while traveling extensively through his territory and getting to know small towns, big cities, major thoroughfares and key commercial corridors. As such, Fawer, a retail sales and leasing associate in the Southeast region for Corporate Realty, is able to identify growth opportunities in his territories and has a clear understanding of local and state trends. Fawer specializes in retail properties and is known for developing relationships with clients; providing a personal touch in addition to professional knowledge on each project that includes market and financial analysis, in-depth proposals, and comprehensive marketing plans and materials. Fawer began his career in research and utilizes the experience today as he represents both tenants and landlords in retail transactions. In addition to research capabilities, he is skilled at assessing and providing detailed site selection information for clients tailored to their requirements. Fawer has represented national clients such as Starbucks, Costco, Lowe's Home Improvements, ALDI, TJ Maxx, Marshalls, HomeGoods, Harbor Freight Tools, Michaels, Dick's Sporting Goods and Discount Tire. His landlord representation includes institutional and local owners with shopping center sizes ranging from 30,000 square feet to one million square feet. Fawer helped develop the retail department at Corporate Realty, which has added five additional agents since it began. A native of New Orleans, Fawer is an active community member who believes in stewardship that contributes to the betterment of the city and region.

SCOTT L. GROSSFELD With a more than 30-year industry background, Scott Grossfeld works as a top California attorney, representing clients in the retail real estate industry, including developers, owners, lenders and investors, on a wide range of project types in all aspects of complex real estate transactions. As a partner with Cox, Castle & Nicholson, Grossfeld's practice focuses on shopping center and other commercial development and leasing. For the past 20 years, he has served as the co-chair of Cox Castle's retail and commercial development team of 15 attorneys, for which he generates new work for the firm, fosters new and existing client relationships, and manages team administrative functions. He also participates in various Cox Castle strategic planning committees. He has comprehensive experience representing developers and property owners in all aspects of retail development, including the negotiation and drafting of leases, purchase and sale agreements, development and management agreements, reciprocal easement agreements, listing agreements and all other agreements related to the acquisition, construction, development and repositioning of commercial projects. During his career, Grossfeld has negotiated millions of square feet of leases with almost every national and regional retailer in the U.S. at every type of retail project, including neighborhood, grocery-anchored, entertainment/lifestyle and power centers and regional malls. Among his many clients are a major Southern California luxury retail, hospitality and residential developer that he has represented for more than two decades, including negotiating leases with significant retailers such as Amazon, Netflix, Nike, Apple, Gucci, Saint Laurent, Chanel and Samsung. For the past 20 years, he has held significant positions with ICSC, including roles on the ICSC Law Conference planning committee and the government relations committee.

JAKE HINTON As VP of leasing at First National Realty Partners, Jake Hinton manages a team and is responsible for leasing millions of square feet of FNRP's portfolio, primarily throughout the Midwest. With more than 10 years of experience, Hinton serves as a leader within FNRP and he teaches young leasing reps the correct way to negotiate deals. In 2021, Hinton signed 30 deals and his leadership and success on the leasing front helped FNRP achieve growth by more than $380 million. Throughout the pandemic, Hinton has been sensitive to the impacts that each tenant's business has experienced, including lockdowns. He has negotiated creative leasing solutions that have proven beneficial to both sides, particularly for mom-and-pop tenants. Hinton is an active member of ICSC and he also volunteers in community service events with his church.

BIL INGRAHAM During the early days of the COVID-19 pandemic when most permanent deals were abruptly put on hold, Bil Ingraham quickly recognized the potential of parking lot activations. Ingraham, SVP of local leasing and business development at Centennial, mobilized his team to unlock revenue by bringing in activations to the Centennial portfolio, such as "Let it Shine" holiday lights extravaganza, drive-in movie series and more. These events generated a combined six figure income out of empty lots, hundreds of thousands of visitors and more than a million dollars in positive PR portfolio-wide. In his role, Ingraham leads the charge for agile local leasing and "     un-common" area merchandising and revenue, including pop-ups, test concepts, kiosks, carts, vending, media, partnership marketing, outdoor events, branded environments, sponsorship, short term in-line leasing, and connected site opportunities such as electric vehicle charging, high-speed data networks, cellular towers and distributed antenna systems. His vision for local leasing is foundational to the long-term success of Centennial's business. An example of his influence and impact is the opening of Open Market OC, a unique indoor marketplace experience that features more than 300 hand-selected local and small businesses. After canvassing the Laguna Hill location on a whim, which was Open Market OC's only location at the time, Ingraham convinced the owner to occupy the former Nordstrom box at MainPlace. The format was such a success that he then persuaded them to add a third location at its Pacific City property. The Open Market OC deal brings in significant revenue and draws more than a million visitors annually. It also won an ICSC Visual Victories award in 2021 for outstanding visual merchandising.
JIM KIERSKI Jim Kierski has an ability to take highly complex data and translate it into actionable tasks, which clients can use to support their long-term retail real estate strategies. As retail consulting lead for the Americas at Cushman & Wakefield, Kierski supports retail brokers with deep-dive analytics specific to portfolio optimization, consumer behavior modeling and site selection, as well as providing data-driven assessments for growth and expansion opportunities. He is often called upon to present his findings in client pitches and has participated as a subject matter expert in several speaking engagements and industry panels. He holds 22 years of industry experience in real estate strategy and market analytics with an emphasis on relating location and technology. Kierski works with technology leaders in the retail space to build a better understanding of the evolution of retail and consumer technology, and he focuses on identifying and launching new technologies that will drive the retail business forward as well as educate stakeholders throughout the firm. During the onset of the pandemic, one of his most significant contributions was developing insights surrounding migration, traffic patterns and the early effects of remote work as it related to retail. With this deeper understanding and new insights into shifting travel behavior, three months into the pandemic Kierski identified Placer.ai as a technology solution. In cooperation with the technology team, Kierski trained the organization, which resulted in major adoption of the platform. This prompted a shift in the mindset of the retail organization in leading client projects with a consulting lens vs. solely a brokerage lens.

ALEX KOZAKOV As SVP at CBRE, Alex Kozakov leads one of the firm's investment property sales teams based in the South Bay of Los Angeles. With an 18-year background in the industry, Kozakov currently focuses on the middle-market price range under $50 million and he has developed an active network of investors and capital. He represents clients throughout Southern California and the Western U.S. in the acquisition and disposition of retail investment properties, including strip centers, anchored shopping centers and single-tenant net-leased assets. He also holds extensive experience in 1031 tax-deferred exchanges and urban infill redevelopment projects. He has a client-first mindset and has built his business and platform around creating value and impactful outcomes for his clients. Kozakov looks beyond the sale to better understand his clients' needs, and he leverages technology, his knowledge of the sector and capital markets to best advise his clients on how to position their real estate to take advantage of market conditions. Kozakov has listed and sold more than $350 million of retail investment properties across more than 70 transactions during the past three years. Early in the pandemic, Kozakov immediately started tracking which tenants were adapting to the changes taking place in the environment both from shutdowns and behavioral patterns and informing clients how this could impact their investments. He then worked to understand which tenant would present the most opportunities in the future so that he could provide sound advice to his clients on how to best position their portfolios to withstand the changes and ultimately thrive.
ERIC LI Eric Li has been at the forefront of numerous projects that have influenced community changes in response to the evolving shopping habits amid the pandemic. As VP of leasing for Brixton Capital, Li is in the process of redeveloping three enclosed, outdated malls in Stockton, CA, Everett, WA and Provo, UT and transforming them into mixed-use projects incorporating retail, hospitality, medical and office space. Li brings 25 years of experience to the projects, for which he handles the complexities of bringing in new retail concepts, adding nontraditional uses and balancing the needs and rights of traditional users. In Provo, UT, Li is retaining the asset's entertainment elements while incorporating multifamily, office and retail to reposition a mall that has been and will continue to be a focal area for the community. In Stockton, CA, he executed a lease for the first Sprouts grocery market in the area, which was previously underserved by grocery. In Everett, WA, Li is incorporating an entertainment section that includes a theater, as well as adding grocery to the project to better serve the needs of residents. Prior to joining Brixton Capital, Li worked for Regency Centers as a senior leasing agent for 16 years and he was a retail leasing broker at Grubb & Ellis in Portland, OR. He has completed more than 1,000 transactions and has been involved in all types of leasing projects, including ground-up development, mixed-use projects, ground leases, anchor leasing, build-to-suit and the repositioning of entire shopping centers.

GEORGE MACOUBRAY As VP of retail brokerage at NAI Elliott, George Macoubray views his job to be within the people and relationship business, rather than the commercial real estate industry, and he believes that companies built with motivated and ethical salespeople will have successful clients. Macoubray focuses on premier class A shopping centers with a balance of landlord and tenant representation. Throughout his 35 years of experience, he has garnered a holistic view of the needs of all parties involved, which allows him to identify the optimum opportunity for each situation and often bring together landlord and tenant clients for mutually beneficial, long-term relationships. Prior to joining NAI Elliott in 2021, Macoubray co-founded HSM Pacific, which grew to become one of the largest retail commercial brokerages in Oregon and managed high-profile projects including The Streets of Tanasbourne, Brewery Blocks, Argyle Square, Lacamas Crossing and Riverstone Marketplace. At NAI Elliott, he has been instrumental in the growth of the firm's retail division. From 2019 through 2021, Macoubray has been a part of 132 lease and sale transactions for tenant rep clients, such as Panda Express, Starbucks and AFC Urgent Care. He is the former president of the Commercial Real Estate Brokers of Metropolitan Portland and a current member of ICSC, Commercial Association of Brokers and Retail Brokers Network.

JESSICA M. MAUSER Jessica Mauser is a successful broker specializing in retail leasing, national tenant representation and investment sales, and she is one of very few women under the age of 40 managing a brokerage office in the Bay Area. Mauser is the broker of record, managing principal and president of Lee & Associates East Bay Inc. located in Pleasanton, CA, with responsibility for 15 agents and an annual $150 million transactional volume. Throughout her 16-year career, Mauser has completed $250 million in transactional volume. She has experienced highs and lows and as a result tries to remain malleable in order to find opportunities in all markets. As the first woman to sit on the board of directors for Lee & Associates nationally, Mauser is opening the doors for the next generation of women to fill C-suite roles. She has brought initiatives to the board to recognize innovators in the company and spotlight those who are disruptors and breaking molds. She believes in cultivating and supporting a culture where entrepreneurial thinking is encouraged and supported and where women and men all have an equal chance to excel. Mauser also provides thought-leadership through her podcast, titled Re-tales.io, which focuses on topics in retail, e-commerce, technology and innovation in commercial real estate.

ROMMIE MOJAHED Rommie Mojahed believes relationships are the driving force behind success in commercial real estate. During his 15-year industry career, Mojahed has represented clients in expansion strategies with local, regional and national tenants, and he represents local landlords in marketing efforts to attract tenants. As director of retail leasing and sales investments at SVN Desert Commercial Advisors in Phoenix, he specializes in retail tenant representation, pre-leasing, leasing, land research and acquisition for development opportunities. He takes a hands-on approach to representation by traveling and attending development meetings with economic developers and city planners. He has worked strategically with city officials to propose the right kind of development to investors and developers looking to expand into the market, and he has contributed too many retail developments to bring more restaurants, retailers and entertainment options to growing residential communities primarily throughout the southeast valley. During his career, Mojahed has closed 700 transactions. He has notably served as a driving force for the economic development in the Town of Florence, where he has represented more than 64 acres by growing a master-planned community. He was recently retained to exclusively represent Gravity Coffee, a new coffee concept that is set to open dozens of stores in California, Seattle and Arizona. In 2020, Mojahed was recognized that the top producer in the firm's Phoenix office.

JOHN A. ORR John Orr is an outside-the-box thinker and is willing to explore new systems and ideas to put Carolina Retail Experts at the forefront of commercial real estate. In 2020, Orr co-founded the boutique retail brokerage firm that is focused on serving professional and publicly-traded retail owners and occupiers. As president and broker in charge, he manages the firm's retail services platform and day-to-day operations at its Charleston headquarters. Orr has completed more than six million square feet of retail transactions including leases, acquisitions, dispositions, investment sales and build-to-suit development. During his 31-year career, Orr has managed all aspects and processes of the development cycle including site selection, contract and lease negotiation, due diligence, entitlement, design, financing, construction, property and asset management, and disposition. He prides himself on his ability to rally a team and successfully move a project through the commercial real estate process. He was instrumental in launching the firm in the middle of a global pandemic by recognizing trends such as drive-thru sales, online ordering and super customizations that are changing the retail landscape. A noteworthy accomplishment during the past three years was selling Sea Turtle Shopping Center in Hilton Head Island for nearly $20 million. Orr has developed a strong presence on social media channels and disseminates information, thought-leadership and advice through social engagement. He has served the South Carolina CCIM chapter on the board of directors as a chapter president and elected executive.

SERENA PATTERSON Serena Patterson has had several milestone accomplishments in recent years, but the biggest was joining her colleagues of 15 years in establishing their own retail real estate brokerage during the height of the pandemic in 2020. Patterson is a principal at Urban Property Group, which branched out into a full-service leasing, sales and advisory real estate corporation after previously operating under the umbrella of Burnham Real Estate, Cushman & Wakefield and Colliers International. Patterson oversees urban retail and creative office landlord representation, tenant representation for restaurants and retailers and retail merchandising strategy and repositioning. She joined the Urban Property Group team in 2005 and has 18 years of industry experience focused on mixed-use and urban neighborhood retail. Her retail leasing team has completed more than 580 retail leases with a total consideration of more than $562 million. Patterson prides herself on the highly personalized service she provides clients and in turn the communities they serve. She understands the sensitivities and retail synergies that drive traffic and visitors to a neighborhood, and she takes a community-oriented leasing approach to selecting a mix of retail and local businesses. Patterson is at the forefront of bringing new retail concepts to neighborhoods outside of major cities that want localized, experiential retail structures. She has been contributing to Downtown San Diego's vibrancy through leasing ground-floor commercial spaces. Patterson has been a member of CREW and its San Diego chapter since 2018.

CLAY PICKERING During Clay Pickering's 15-year industry background he has been responsible for the valuation, underwriting and closing of more than $15 billion of real estate projects. Throughout his seven years with the Retail Connection as VP of finance/investments, he has completed more than $525 million in retail development and acquisition transactions. He is responsible for underwriting, structuring and closing capital transactions for TRC's development and acquisition investments. In 2021, Pickering led the acquisition and redevelopment of a 50,000-square-foot retail building in East Dallas, TX. The redevelopment of the property had been explored by multiple developers over the years, however, navigating the entitlements, use restrictions, tenant building requirements, construction pricing and permits were obstacles that others could not overcome. Pickering and his team were able to successfully wade through these obstacles amid the pandemic and deliver a high-quality property that has reinvigorated the property's surrounding development. The project was recently recognized as a finalist for one of the best redevelopments by D CEO Magazine. Pickering knows the importance of taking a long-term approach in his role of overseeing TRC's capital market activities. He continues to build trustworthy, transparent relationships with lenders and investment partners and has learned that trust and flexibility come with an open line of communication. Pickering is an active member of ICSC, the Real Estate Council (TREC) and ULI. He is a graduate of TREC's associate leadership council program and served on the board of directors of the TREC Community Fund.

CHRIS RESSA Chris Ressa has been on the ground floor of many transformative transactions that have helped shape the retail real estate market. Ressa is EVP and COO at DLC Management where he oversees the operations of a shopping center portfolio valued at $2.5 billion, including leasing, marketing, construction, general contracting, redevelopment and property management. Ressa manages business growth, guides his team toward company goals and drives strategy and initiatives to add value to properties. During his 15 years of industry experience, Ressa's relationships, real estate expertise and leadership have led to numerous successful repositioning of assets. With a track record of consistently beating budgets and increasing NOI, Ressa has played a significant role in the overall growth of the organization. He has built a wide following on LinkedIn, where he produces thought-leadership content. He also hosts a podcast in which he interviews retail and real estate influencers and he co-hosts a retail real estate show that is broadcast on LinkedIn Live, Clubhouse and other streaming platforms.

TERRY RICHARDSON When the COVID-19 pandemic hit, Terry Richardson was faced with 175 lease defaults. He crafted 175 individually customized solutions for each retailer suffering extraordinary levels of duress, resulting in retaining all 175 retailers at their sites and maintaining their ongoing business. Richardson, who is founder and CEO of Heritage Partners, considers navigating the challenges of the pandemic among his greatest professional accomplishments. During his 22 years in the industry, Richardson has participated in all sides of transactions, including development, construction, leasing, financing, disposition, acquisition and consulting. Armed with these combined skills, Richardson creates a sense of place that is critical to local and regional communities that both need and desire the right mix of retail in organic, well-defined development. The best example of his abilities is the successful sale of the Woodmore Towne Centre property to Urban Edge Properties. He successfully attracted Children's National Prince George's County to the property, bringing a much-needed medical facility to an underserved market. His leadership experience as co-founder of Petrie Richardson Ventures, and at Heritage Partners, has provided experience with oversight of operations and transactions. While he manages a strong team, he is also very involved in leasing and marketing, as well as monitoring sector and industry trends and the needs of the communities he serves. He is active in the retail industry, both regionally and nationally, and has participated in local to national conferences throughout his career.

RAFAEL J. ROMERO Rafael Romero and his team were able to weather the pandemic thanks in part to Romero's extensive knowledge of existing markets and his ability to understand emerging markets and encourage growth by pairing the right retail concepts with various neighborhoods, towns, cities and villages in South Florida. Since the onset of the pandemic, Romero, as SVP of retail advisory at JLL in the Southeast, has strategically shifted his primary areas of focus; stepping away from Miami's urban core and looking to help place the right retail concepts in the suburbs. Such concepts include those that cater to the everyday needs of the surrounding neighborhood, including grocery services, daycare facilities, big box retailers and chef-driven restaurants. A veteran of the U.S. Navy, Romero has been able to apply the leadership skills he learned as a command rescue swimmer and navigation specialist during three overseas combat deployments to how he manages his team and attacks the next project or initiative head on. Romero is responsible for business development and landlord and tenant representation throughout South Florida. During the past three years, Romero has been involved in several noteworthy deals, steadily growing JLL's retail portfolio in the South Florida region with team production exceeding $60 million. Most recently, Romero has signed deals with tenants spanning nearly every industry, including gyms, restaurants, service providers and medical.

ANTHONY SANCHEZ Anthony Sanchez has created many innovative and thought-provoking multi-use retail center designs that not only meet the needs of communities but also have directly resulted in increased foot traffic and longer length of stay. He prides himself on designing places that people want to go, complete with outdoor living rooms, central gathering spaces and other unique amenities. Throughout his 21-year career, Sanchez has been involved with the design and execution of more than 150 projects totaling more than 12 million square feet. He has spearheaded the design of many large-scale experiential shopping destinations, giving him the strong foundation needed to undertake today's various urban-infill retail and mixed-use projects. Before joining Nadel Architects, where he currently serves as design director, Sanchez served as senior project designer for L.A.-based Unibail-Rodamco-Westfield, where he led the exterior design for the $1.2 billion Westfield Century City project, as well as other mixed-use and residential projects with a focus on densification. In January 2022, he took on an elevated role with the company as a principal and shareholder. In this role, Sanchez is integral in making the critical decisions that help the firm grow and innovate. Project highlights include repositioning Westfield Mission Valley with the architecture of an open-air shopping center, repositioning Westfield Oakridge with a park-like experience, and the creation of a retail and dining destination at Indio Marketplace + Food Hall.

JANIS SCHIFF Janis Schiff is an attorney in Holland & Knight's Washington, D.C., office and co-chair of the firm's national retail development and leasing team. During her 39-year industry background, Schiff has represented property owners, asset managers and investors in the development, redevelopment, sale, acquisition and leasing of retail, mixed-use and other property types. Schiff represents clients in all facets of commercial real estate, including foreign investment in the U.S., public-private partnerships, government leasing, financial workouts and restructurings, acquisition and sales contracts for improved and unimproved properties, and borrower and lender representation. Schiff has provided legal counsel to participants in some of the D.C. area's most significant retail, industrial and mixed-use projects, including chain-wide amendments of DXL Casual Male's 160 leases to address COVID-19 financial and operational issues; ongoing representation of the owner of a regional shopping mall located in Centerville, GA; representing a joint venture between Auerbach Opportunity Fund and Elevation Real Estate in the acquisition from 30 tenants in common for Rio Norte Shopping Center in Rio Norte, TX; and representing Boston-based GID Real Estate Investments for leasing and litigation matters involving its portfolio of 60 mixed-use properties across the country. Schiff mentors young women in the D.C. area and within Holland & Knight, and she additionally coordinates the firm's Rising Stars program, which she co-founded in 2003. The program helps women attorneys increase their professional and leadership skills by providing them with key tools, resources and in-depth training. She was honored by the D.C. chapter of CREW with its corporate leadership award in 2017.

KELLY SILVERMAN A well-known leader in the D.C. retail market, Kelly Silverman serves as SVP at CBRE and previously worked with Streetsense since 2005, prior to its merger with CBRE. Her book of business consists of a curated collection of clients, both landlords and tenants, with a notable focus on the restaurant segment. Her work in Washington, D.C., has been integral to the development of several thriving food-focused micro-neighborhoods in the city. Silverman has 17 years of industry experience, representing high-profile names in the market as well as retailers that are actively shaping their communities, including Soul     Fire Collective, Paint Nail Bar, Salt & Sundry, Little Leaf, Blush Skinfit and Gym & Tonic. On the landlord side, Silverman is known for her ability to strategically assess every opportunity, including massive repositioning efforts like the one she is currently leading at Market Common Clarendon, and a new ground-up billion-dollar-plus development at Capitol Crossing. During the past three years, Silverman has completed more than $200 million in retail transaction volume and has been involved in some of the most high-profile retail transactions in D.C., despite the turbulence the retail industry experienced. At the onset of the pandemic, Silverman successfully helped clients pivot and adapt to the new reality. As an example, she worked with her client bartaco to brainstorm a new "taco Tuesday" with family-sized taco meals and margaritas to go for dining at home during lock     down. Silverman is viewed as a mentor and leader by many in the local retail community, and in her spare time she assists up-and-coming retail professionals grow and develop in their careers.

TIM SLOAT Tim Sloat's practice is often focused on the niche area of urban infill grocery projects, which involves solving complex access and contextual problems with solutions that take the surrounding community into account and help anchor-developments support adjacent retail businesses. Sloat, a retail designer who is described as an optimistic urbanist, applies more than two decades of experience to his role as senior project designer at Lowney Architecture. He functions both as the firm's retail design manager and a project team leader, meaning he is either hands-on designing or directing the design work on all retail and mixed-use projects that come through the office. Sloat takes pride in seeing his work on grocery stores fuel local economies and enhance communities. His design solutions include public benefits, such as plazas and seating areas, and they solve logistical challenges in dense environments, such as deliveries, pedestrian access and store layout, as well as loading, parking and small-scale warehousing to accommodate recent trends like curbside pickup. His skill at marrying sound grocery retailing strategies with urban planning has positioned him as a valuable resource to multiple clients seeking to elevate their urban stores. The success of a 45,000-square-foot Safeway on the Oakland-Berkeley border exemplifies his approach to urban grocery design. After more than a decade of design negotiations with neighbors and both cities, this location now features a large public plaza, new shops and a rooftop parking deck available to all local merchants' customers. In addition to his work at the firm, Sloat helps collaborate with the grocery and broader retail industries on design best practices and he lends his perspective to help retailers differentiate themselves and grow their businesses.

GENE P. SPIEGELMAN Gene Spiegelman's 35 years of experience has taken him through several Black Swan events, including the stock market crash of 1987, 9/11, the financial crash of 2008 and COVID-19. His passion for real estate and drive to overcome challenges has helped him learn to adapt to shifting markets and ultimately succeed in the industry. Spiegelman is vice chairman and principal of RIPCO Real Estate, where he delivers dedicated client services, arranges complex retail lease transactions and works to strategically grow the firm. He is equally versed in landlord and retailer representation and brings his "A game" to each account, resulting in many long-term relationships. Prior to joining RIPCO Real Estate, Spiegelman spent 18 years at Cushman & Wakefield, where he led the growth of its global retail services platform and earned the position of head of retail service. He is a two-time winner of the Real Estate Board of New York's retail deal of the year award. During the past three years at RIPCO Real Estate, Spiegelman has completed several deals. In 2021, he represented Wegmans in the lease of 82,000 square feet at Vornado's 770 Broadway, which marked the first Wegmans store in Manhattan and a watershed event in Manhattan's pandemic bounce-back. In 2020, Spiegelman successfully represented Ralph Lauren in the sublease of the former Polo store at 711 Fifth Ave. to international fashion brand Mango. Spiegelman mentors young professionals in commercial real estate and takes pride in sharing his knowledge with students in the real estate department of his alma mater, the University of Maryland.
KEVIN ROSS TORCH Kevin Ross Torch says his greatest achievement in the past three years is being nimble enough to help his clients reposition their focus from pre-pandemic growth to protective value and savings-oriented initiatives during the latter half of 2020. Through relentless monitoring of retail demand and sales, Torch has maneuvered his clients back into growth mode while others were taking a wait-and-see approach. As an SVP at CBRE, Torch focuses on cost-saving initiatives and process improvement for retail rollouts and asset disposition initiatives. He holds 17 years of experience, during which time retail has experienced a shift from decentralized regional decision-making to centralized structures. Torch has assisted numerous organizations in these transitional efforts through process, technology, communications and national execution. Within his role, Torch's responsibilities include account management, savings initiatives, technology implementation, analytics management, process review and transaction execution. He leads a team of 13 professionals who handle transaction management assignments on behalf of their occupier clients and more than 450 transactions nationally, including asset monetization, site acquisitions, surplus disposition, renewals, third-party leasing and alternative profit initiatives. During his career, Torch and his team have delivered more than $250 million in client savings through portfolio optimization.

MONICA WALLACE Monica Wallace has devoted her professional life to creating engaging street-level communities, and she has helped shape the dynamic downtown street-front experience in high-profile Seattle metro submarkets such as Bellevue, Kirkland and Redmond. As SVP and shareholder at Kidder Mathews, Wallace specializes in landlord representation of new construction projects in the Seattle metropolitan area. She has been a commercial real estate broker for more than 22 years, with an emphasis on new construction retail leasing in growing urban markets in the Puget Sound region. Wallace has been the primary leasing agent on more than 120 commercial projects in the market. Wallace's greatest recent accomplishment has been successfully leasing and pre-leasing several projects to viable retailers with competitive lease terms during the pandemic. She has volunteered countless hours to organizations that have active roles in helping the retail real estate field grow and prosper. She serves on the Bellevue Downtown Association's board of directors, executive committee and land use and livability committee. She serves as a board member and president of the Commercial Brokers Association, a multistate commercial organization specializing in offering listing services, continuing education/events, networking opportunities and legal documents for commercial real estate transactions. In addition, Wallace serves on the board of directors for the Washington State Commercial Association of Realtors and she regularly consults for the Washington Realtors' government affairs team to help effect change and protect the rights of commercial building owners and tenants in Washington state.

MICHAEL WEIL Michael Weil has supported retail real estate throughout his more than 20-year career through multiple investment vehicles and economic cycles. He focuses his investments on open-air, community-focused shopping centers that have a lasting impact on the communities they serve. Weil is CEO of the Necessity Retail REIT (previously American Finance Trust Inc.), a more than $5.5 billion open-air shopping center REIT focused on necessity retail. He works with both national retailers such as TJ Maxx, Home Depot and Publix and small businesses such as nail salons and specialty retailers. Weil has provided support to retailers throughout the pandemic; encouraging and providing financial and operational support to help retailers stay open, and he has continued to invest in the sector. During the peak of the COVID-19 pandemic, Weil was proudly awarded building operator of the year and building of the year by the Building Owners and Managers Association of New York. Weil also serves as CEO of AR Global Investments LLC, an external real estate asset manager with $14 billion of assets under management. In addition, Weil serves as president of the board of directors for the Real Estate Investment Securities Association, which is now known as the Alternative & Direct Investment Securities Association.
TEAMS
AVISON YOUNG RETAIL – CAPITAL MARKETS When the COVID-19 pandemic hit, Christopher and David Maling relied on lessons learned during their past three decades of experience—including recessions and financial crises—to successfully lead their team through the turbulent time. Christopher and David Maling lead Avison Young's retail capital markets team, which closed more than $125 million in retail property nationally in 2021. The brothers, who each ranked among the firm's top eight brokers in Southern California in 2021, have worked together for 25 years, during which time they have established themselves as retail investment sales experts in the commercial real estate industry. They have closed $3.5 billion in sales nationally. They joined Avison Young in 2019 and serve as principals of the firm's downtown Los Angeles office. Before joining Avison Young, the pair served as top-producing brokers at Colliers International. The team has extensive experience with 1031 tax-deferred exchanges, receiverships, foreclosures and Chapter 7 and Chapter 11 bankruptcies. They strive to build relationships with their private and institutional clients, and cater to each client's goals and objectives by utilizing a data-driven and market-driven customized approach that includes hands-on marketing and a unique property disposition process. Their institutional and private clients consist of financial institutions, pension fund advisers, private equity and public REITs, merchant developers, high-net-worth individuals, family offices and trusts. The two professionals are active in numerous Avison Young affinity groups in which they collaborate on best practices and help further the AY brand.
BERKELEY CAPITAL ADVISORS WEST With more than three decades of combined experience in net lease investment sales, partners Gary Chou, Calvin Short and Aron Cline continually strive to breathe new life into the space by establishing a culture that values diversity, transparency and collaboration. Chou, Short and Cline established the Berkeley Capital Advisors West team and opened the Orange County office in 2021 to lead the national expansion for BCA's net lease division. Before joining Berkeley Capital Advisors, the trio co-founded Matthews Real Estate Investment Services, where they were heavily involved in the company's early growth strategy and technology development. At BCA, the three partners are responsible for business development, managing the office, establishing long-term strategy and mentoring the future leaders of the industry. Within the past four years, the BCA West team has closed more than 1,400 transactions totaling more than $4 billion, including the largest sale-leaseback within the auto collision sector and several large portfolios with a combined value totaling more than $560 million. Chou, Short and Cline believe diversity enhances creativity and innovation and helps the more than 15-member team understand the point of view of its diverse client base. The team prioritizes transparency and client relationships to earn the trust of institutions, corporations, private equity firms, developers and high net-worth real estate professionals. The team also focuses on coaching, mentoring and guiding young professionals to find success in the industry.
BOB HORVATH & TODD TREMBLAY OF HORVATH & TREMBLAY While brokerage firms and agents have traditionally operated as separate teams, Bob Horvath and Todd Tremblay set out to build a collaborative investment real estate brokerage organization with a centralized professional services team that manages all of the brokerage continuum tasks for the entire company. EVPs Horvath and Tremblay launched their team in 2016 with the goal to eliminate inefficiencies and variations that detract from final results through consistent processes, products and messaging throughout the firm and uniform branding in the marketplace. From day one, the duo has emphasized a collaborative environment that promotes unified client development; eliminating much of the internal friction that agents experience at other firms and allowing them to work together instead of against each other. The pair's strategy of building a cloud-based organization with portable data, systems and processes to achieve the collaborative environment they imagined has proven to be key to its success throughout the pandemic. They built their innovative approach to retail brokerage on the staffing industry model, in which teams of people bring in job orders from clients and recruiters and recruit candidates for those job orders. At Horvath & Tremblay, senior agents work to exclusively list properties, while buy-side agents move 1031 capital into listings throughout the U.S. Agents specialize in multi-tenant retail, single-tenant net lease, multifamily and mixed-use assets and 1031. Focused on continually furthering the firm, Horvath and Tremblay have grown its sales team and opened five new offices nationwide within the past three years. In 2020, the team's business grew 35% year-over-year, and in 2021, it doubled this growth with 79% year-over-year growth.
CAPITAL RIVERS COMMERCIAL'S BROKERAGE TEAM Each member of the commercial brokerage team at Capital Rivers Commercial offers specialized expertise in a different retail sector. The team was founded in 2018 and is led by CEO Greg Aguirre, who specializes in developing retail and brokerage. Aguirre has developed many standalone retail buildings and strip centers, including his first development project, which helped launch the company. Joe Blanton, director of sales and leasing, previously was a classically trained chef who started a successful burger restaurant out of a food truck before transitioning into brokerage. Blanton has taken his brick-and-mortar restaurant knowledge and shifted it to assist his clients that specialize in the restaurant industry. Director of sales and leasing, Ryan Orn has a passion for the automotive industry and a hobby of collecting vintage cars. He applies his passion to real estate with clients that include a national car wash and a national gas station. The trio has trained and mentored six new brokers while continuing to meet with clients, procuring new deals and running the company's brokerage. The team's deal volume has more than doubled each year since its launch due to marketing that has allowed clients to find the team online and through social media channels. Among the team's significant transactions are the $18.5 million sale of Whitmore Plaza and a $6.2 million ground lease for Quick Quack. During the pandemic, the team has provided thought-leadership and guidance, including distributing a free tenant and landlord reaction plan.
CUSHMAN & WAKEFIELD'S KENJI OTA, NEIL SETH, KEVIN TO AND KATHRYN CRUZ Since 2013, Kenji Ota and Neil Seth have led a retail real estate team at Cushman & Wakefield that has completed some of New York City's most high-profile, experiential retail transactions. Ota, executive managing director of retail, and Seth, executive director of retail, lead a team that also includes Kevin To and Kathryn Cruz. The professionals have worked to bring multiple leading retailers back to New York City, with particular skills in navigating fast-paced environments and rapidly changing market conditions—which proved invaluable during the early days of the pandemic. Among the team's notable transactions was successfully bringing Krispy Kreme back to New York City with eight signed leases, including the company's experiential store in Times Square. The team also helped bring FAO Schwarz back to the city by negotiating the company's lease at Rockefeller Center, and it was responsible for securing Cirque du Soleil's NFL Experience store lease at 20 Times Square. Acting as both retail consultants and brokers, the team introduces new ideas and concepts that are supported by data to assist clients in making smart real estate decisions that support their corporate strategies. On the tenant side, the team has 25 exclusive/preferred tenants and is responsible for providing strategic real estate solutions, while on the landlord side, the team represents many class A assets and assists landlords with retail leasing strategies, valuation, configuration, co-tenancy and negotiations. In 2021, the team negotiated and closed more than 45 separate retail leasing transactions on behalf of tenants and landlords, and during the last three years, the team has become the exclusive tenant representative for multiple major multinational corporations, including Live Nation, Subway, Krispy Kreme, American Express, TMPL Fitness, Just Salad and Ole & Steen.
DUVAL & STACHENFELD'S LEASING PRACTICE GROUP Through their decades-long careers in retail leasing, Eric Menkes and Risa Letowsky have become recognized leaders in retail real estate with extensive backgrounds handling leasing and legal work for clients. As partners and co-chairs of Duval & Stachenfeld's leasing practice group, Menkes and Letowsky focus primarily on commercial leasing, as their team serves as counsel for tenants and landlords nationwide in large-scale retail, restaurant, shopping center and ground-lease transactions. The team not only advises clients on legal matters pertaining to these transactions but also leverages their experience in the retail sector to provide broader guidance, effectively serving as both legal counsel and business adviser. They often work hand-in-hand with Duval & Stachenfeld's real estate finance, tax and corporate attorneys, helping clients avoid potential pitfalls and identify opportunities to deliver value to every aspect of their business. The duo's expertise was on display during the pandemic when they developed some of the earliest language used in response to rent abatement — language that was adopted by other attorneys grappling with similar matters. Menkes and Letowsky have worked on an impressive collection of deals during the past few years, including leasing Wynn Plaza, a 70,000 square-foot luxury shopping center developed in conjunction with Crown Acquisitions in Las Vegas. They are also handling the retail leasing for Area15, a 200,000-square-foot immersive entertainment complex in Las Vegas and the retail space at several prominent NYC properties, including 680 Madison Ave., 750 Seventh Ave. and 740 Broadway. They are involved in Brothers on a New Direction, a nonprofit program focused on providing a support system, outlet and forum for men of color in educational environments nationwide.
EL WARNER & TEAM Collaboration is key to the success of El Warner's team at Colliers. Established in 2010, the team includes EVP Warner, SVP Charley Simpson, associate VPs Caitlin Zirpolo and Jordan Gomez, analyst Steven Roberto, associate Alyssa Mera, senior marketing coordinator Michael Romero, and client services specialist Molly Patten. The group served as Colliers' top retail investment sales team in 2020, and Warner served as Colliers' top retail producer in 2021. Beyond being a retail investment sales specialist, Warner's passion is to lead teams, mentor junior agents and positively impact the local communities in which his team serves. His influence has sparked a network of connectivity among offices and agents across the country that has resulted in providing clients with exceptional local expertise paired with national exposure. Under Warner's leadership, the team fosters an environment where collaboration — not competition — is embraced to serve and help clients maximize the value of their properties, create long-term value and position themselves to best monetize their investments. The team also shares a culture of giving and collaboration and donates a portion of each fee earned to a local organization that supports brick-and-mortar retail as well as the surrounding community. In recent years, the team has donated more than $50,000 to various charities. In June 2021, the team sold Camarillo Village Square for more than $60 million, representing the highest-priced retail transaction in Southern California.
JLL RETAIL, AMERICAS The JLL retail, Americas team, founded in 2008, includes capital markets, brokerage, property management and valuations advisory professionals that each offer specific strengths that contribute to strong client relationships and the successful completion of complex transactions, nationally. JLL's retail brokerage team is led by president of retail advisory services Naveen Jaggi and JLL's capital markets retail team is led by Danny Finkle, Chris Angelone and Barry Brown. CEO and president of retail, Greg Maloney leads JLL retail property management, which managed 94.6 million square feet across 561 retail assets in more than 65 markets in 2021 and leveraged its platform to grow with its clients, winning 23.4 million square feet in the U.S. JLL's valuation advisory group, led by managing director and retail national practice leader Joseph Miller, originates property appraisals and advises clients on current market expectations and risk assessments. The JLL retail Americas' team's innovative contributions to the industry include addressing the growing trend at the intersection of retail and industrial. JLL's retail, industrial and capital markets business line stakeholders formed a blended service model in one dedicated retail industrial task force that caters to the entire lifecycle of evolving real estate requirements between retailers and retail property owners. In the summer of 2019, JLL acquired HFF, which led to combining Capital Markets teams across the country that used to compete with one another into a single JLL team. 2020 was the first full year of a combined JLL capital markets retail team, and it completed $5.1 billion in transactions during the pandemic.
MARCUS & MILLICHAP RETAIL DIVISION The Marcus & Millichap retail division comprises more than 430 retail investment specialists with expertise across all facets of the retail industry. The division, led by SVP and national director of retail Daniel Taub, comprises notable top producers including executive managing director of investments Alvin Mansour, senior managing director of investments Brad Nathanson, executive managing director of investments Mark Ruble, and senior managing director of investments Philip Levy. The division has closed 3,718 sales, totaling more than $10 billion. It provides investment, advisory and transaction services for all types of retail real estate, including net lease properties, ground-leased properties, sale-leaseback structured finance and open-air shopping centers of all sizes. The firm's institutional property advisors retail division offers strategic services in sourcing, portfolio and property analysis, market research, capital market transaction services and property sales. Despite the unique challenges that the pandemic created in the retail sector, as consumers shifted away from traditional in-person shopping, the team remained resilient and ensured that clients' needs were continuously met with fluid communication and care. The division is dedicated to continually enhancing client engagement, advisory, sales and research services to impact the sector. It utilizes its collaborative networks and skills to provide quality investment opportunities for all clients.
MCGUIREWOODS LLP'S REAL ESTATE AND LAND USE – RETAIL SECTOR The cross-practice real estate retail team of McGuireWoods LLP's real estate and land use group works with clients to help them gain a competitive advantage in up markets and down economies. The team includes counsel Meaghan Downey Kolebuck and partners Josiah Bancroft, John R. Visconsi, Robert E. Bittner, Charlotte Pashley, Lisa A. Atty and John T. Grieb. In addition to advising clients on traditional real estate matters, financings and dispute resolutions, the team has developed particular areas of concentration in homeowners associations and condominium law, transactions and leases involving retail tenants and landlords, specialty leasing and leasing litigation, management of multistate portfolio transactions, acquisition and disposition of multifamily housing assets, representation of real estate investment trusts and joint ventures, and distressed real estate and workouts. On behalf of national retailers, the team has negotiated and closed many retail lease transactions for stores of all sizes and has handled hundreds of leases, licenses and easements for telecommunications sites throughout the western U.S. The team's experience extends across the country on various sides of middle-market and multibillion-dollar real estate transactions, including on behalf of Fortune 500 companies and national and local organizations. The team advises national mobile communication companies, multiple grocery retail shopping enterprises and multiple wholesale distribution organizations on commercial leasing, development sites, land acquisition and zoning matters, and it is one of the few major real estate and land use law firms that can offer legislative, regulatory and policy services through McGuireWoods Consulting. Many team members are active participants and members of the firm's diversity networks, including its veteran lawyers network, women lawyers network and Asian/Pacific lawyers network.
SRS REAL ESTATE PARTNERS' NATIONAL NET LEASE GROUP Since Matthew Mousavi and Patrick Luther founded the national net lease group of SRS Real Estate Partners in 2016, it has grown from two individuals to more than 60 investment brokers and staff across more than 25 offices nationwide. The team focuses exclusively on the sale of single-tenant and multi-tenant retail properties. Mousavi and Luther lead the group as managing principals, alongside EVP and South Florida market leader Patrick Nutt. NNLG provides advisory services for investors of single-tenant and net lease retail properties across the US, with all underwriting and marketing efforts strategically located in Southern California. Marking its fifth consecutive year of growth in sales, the NNLG team closed 2021 with $3.04 billion in deal volume spanning 830 transactions across nearly 40 states. Mousavi and Luther gained valuable experience during the 2008 recession when they each started in the space. The two professionals credit that experience with teaching them discipline and helping them keep NNLG focused. Mousavi and Luther have consistently broken company and industry records and are the top producing brokers at the firm. SRS Real Estate Partners recently created a diversity, equity and inclusion committee, which Mousavi and Luther work to support through hiring and internal practices in an effort to support women and minority college students who have an interest in commercial real estate.
THE RMR GROUP'S RETAIL OPERATIONS AND ASSET MANAGEMENT GROUPS While alternative asset management company the RMR Group has more than 35 years of experience in operating commercial real estate throughout the U.S., the retail sector is a relatively new market for the company. After its client Service Properties Trust acquired a $2.4 billion retail portfolio, RMR drew on its diverse talent pool to create the retail operations group and an asset management role focused on retail, leveraging the existing RMR real estate services and asset management infrastructure to oversee and manage more than 700 retail properties across more than 40 states. The team is led by senior director of retail operations Jim Driver, and includes Roel Espiritu, Jason Allen, Dwayne Brooks, Robert Croskey, Lillian Dennis, Kelley Glenn, Joshua Case, David Kreider and Connor Sullivan. The group approached learning about retail as an initiative they could accomplish together. Driver acknowledges similarities in responsibilities between managing retail and office/industrial assets as both require assessing property conditions, executing vendor contracts, collecting lease payments and handling tenant requests. However, the group is quick to point out the one unique nuance of managing hundreds of assets remotely. Retail operations found creative ways to meet this challenge, including employing a drone service to record and photograph properties around the country when issues arise; a solution that costs far less than sending team members when factoring in travel expenses and time. Since the COVID-19 pandemic, the same service also conducts livestreamed video inspections of vacant properties.
ORGANIZATIONS
AGORA REALTY & MANAGEMENT INC For Agora Realty & Management Inc., a retail development is at its best when it adds to the community. A hands-on approach and a research-based focus on the needs of communities, residents and neighborhoods has helped the company build a reputation for successful retail centers and tenants. Agora Realty & Management was founded in 1986 and is led by Cary Lefton, CEO; Ryan Lefton, COO; Aaron Lefton, president of acquisitions and leasing; Andy Cole, CFO; Cesar De La Cruz, property management and leasing, corporate; Christian Diaz, property management and leasing, LA team; and Stephen Munford, property management and leasing, Nevada team. The firm, which acquires, develops and manages properties, has a 1.8 million-square-foot portfolio comprising shopping centers, business parks, mixed-use retail, office buildings and multifamily across California, Nevada, Washington, Colorado and Hawaii. The company points to two of its largest centers as examples of the effectiveness of its retail approach. Plaza del Valle in Panorama City, CA demonstrates its microsite concept, developed from travels around the world and based on age-old public spaces and community marketplaces. With 68 microsites ranging from 150 to 450 square feet, the center is a lively retail destination and community plaza filled with micro food stalls, small-to-midsize retail shops, health care facilities, indoor and outdoor event space and an ice rink. Fiesta Plaza in North Las Vegas is an 189,000-square-foot grocery-anchored retail shopping center, which the firm acquired in 2014. The company redesigned the center and brought in new major national and local tenants based on its research into the needs of the community. In 2021, the firm launched QOZ Fund, a joint-venture with a family office to target properties in qualified Opportunity Zones. The $50 million fund purchased a one-acre land parcel in North Las Vegas to build an 8,000-square-foot retail building. The property is already 75% pre-leased.
CARPE REAL ESTATE PARTNERS In 2018, David Weitz and Erik Rutter entered the Miami real estate market when they created a first-class destination called The Oasis in Miami's Wynwood neighborhood. The complex adaptive-reuse development featured a former warehouse converted to creative office space that is now home to Spotify's South Florida headquarters. Weitz and Rutter, co-founders of Carpe Real Estate Partners, added a central courtyard with 35,000 square feet of landscaped space, a food hall, an indoor/outdoor cocktail lounge/restaurant, 12,000 square feet of traditional brick-and-mortar space and an outdoor stage for live performances. Weitz and Rutter currently oversee an operating and development portfolio of more than three million square feet, including Wynwood Plaza. The two professionals provide a broad spectrum of services, including acquisition, disposition, asset management, leasing, design, construction, accounting and capital markets expertise. In response to the pandemic, CREP is dedicated to creating new spaces that meet daily needs and focus on meaningful experiences that create connections and promote public health. All of its projects incorporate state-of-the-art technology and re-imagined physical spaces with outdoor areas and best-in-class amenities. Outside of work, Rutter serves as the chairman and founder of the NextGen board of Next Autism, where, along with the board, he has raised more than $10 million benefiting programs and schools that help autistic children live better lives. He also sits on the Wynwood design review committee, which ensures that new developments in Wynwood are compatible with the cultural and architectural character of the district. Weitz currently serves on the board of advisers for the Touro College of Osteopathic Medicine.
FRANKLIN STREET Since its founding 15 years ago, Franklin Street has built a full-service commercial real estate firm with a cross-functional team in Florida and Georgia that provides the full scope of services for retail owners and occupiers throughout the Southeast. This includes everything from landlord and tenant leasing representation to investment sales and capital advisory to project management and property management, as well as commercial insurance services. The company is led by founder and board of directors chairman Andrew Wright, newly appointed CEO Matt Harrell, and SVPs of retail services Monetha Cobb and Carrie Smith. The firm works with a wide range of owners and landlords including institutional owners as well as local and regional developers. As a midsize firm, Franklin Street prides itself on being nimble and flexible in its retail leasing and investment sales strategies; a quality that gave it a significant advantage during the pandemic and continues to help it compete with larger firms. The company points to two case studies to demonstrate its capabilities. It assisted Florida-based restaurant chain First Watch in expanding its presence in Atlanta, and it helped ABC Fine Wine & Spirits consolidate some of its retail locations while redeveloping or ground-leasing sites to unlock value and diversify income for the company. In 2021, the firm's retail team outperformed many business lines despite the challenges the sector faced as a result of the pandemic. Across the company, Franklin Street grew its revenue by 40% in 2021, while its retail business more than doubled that amount of growth with a year-over-year increase of 89%. The firm executed several hundred leases equating to nearly $250 million in value and dozens of shopping center and single-tenant NNN properties equating to nearly $380 million.
HANLEY INVESTMENT GROUP REAL ESTATE ADVISORS Hanley Investment Group Real Estate Advisors' company motto, "Good enough is never good enough," keeps the team at the top of its game. The firm specializes in achieving improved property values in the execution of break-up sale strategies. Owners have realized the cumulative value of selling the individual parcels rather than selling the shopping center as a whole, and HIG has achieved up to a 100-basis-point spread in cap rates when selling the net-leased-occupied outparcels or pads separately. Last year, HIG executed the break-up-sale strategy in nine major shopping centers across the country and it anticipates bringing at least 50 or more single-tenant and multi-tenant pad properties to the market in 2022 as a result of implementing similar break-up-sale strategies at multiple large shopping centers in the U.S. The company has also built a successful track record of bringing California-based private capital to out-of-state markets and working with local buyers, and it has been active in the sale of urban infill and high-profile street retail properties. In 2021, HIG sold a historic, mixed-use building in Los Angeles County's Old Pasadena and closed escrow on another landmark property in the district in January 2022. Founded in 2004, the company is led by president Ed Hanley and EVPs Bill Asher, Matt Burnett, Kevin Fryman, Jeff Lefko, Carlos Lopez, Jeremy McChesney and Eric Wohl. HIG logged a record number of closings and sales volume in 2021; completing 221 deals totaling nearly $1.1 billion across 27 different states, representing a 60% increase in the number of transactions over the previous year. This includes completing 90 transactions in Q4 2021 for an average of one per day. The company is among the most active brokerage companies in retail investment categories including car washes, convenience stores, child care centers and Starbucks leases.
MID-AMERICA REAL ESTATE GROUP Mid-America Real Estate Group is helping corporate and institutional owners reinvent their retail real estate holdings to thrive during the next 20 years as the market evolves in a metamorphosis started by the Internet and accelerated by the pandemic. The company was founded in 1984 and is led by Richard E. Spinell, principal and managing broker. An example of the company's approach is the Market Meadows project in Chicago. The firm advised the former owners on a redevelopment strategy to accommodate a self-storage tenant, modernize the facades, redevelop the courtyard area and activate a pad on a key corner of the site near a high-traffic intersection. The company also encouraged new uses including fitness and medical. As the leasing broker and operator of the site, Mid-America Real Estate Group has overseen upgrades to improve parking lot circulation, signage, lighting and landscaping to create an asset that can thrive for the next 20 years. At the same time, it is helping national tenants such as California-based Sweetgreen expand into the Midwest, and helping homegrown occupiers such as Stan's Donuts of Chicago enlarge their footprints to satisfy consumer demand. Mid-America Real Estate Group is the largest regional retail property services firm in the Midwest based on transaction volume and retail property under management. Its team includes nearly 300 sales and leasing brokers, property and asset managers, and advisers to thousands of clients who do business in Midwest markets. In 2021, the firm completed sale and lease transactions with a consideration value of $2.4 billion. The company managed 42 million square feet of retail space at year-end and represents more than 270 retailers.
STAN JOHNSON CO. With a historic focus in the single-tenant net lease sector, Stan Johnson Co. is now in its fourth decade of operation and has expanded its service platform. The firm has completed more than $40 billion in transactions nationwide and continues to be regarded as an authority in the net lease space, while it broadens its focus into other sectors and services. The commercial real estate brokerage and advisory firm, led by president and CEO Stan Johnson, focuses on investment sales transactions involving retail, office, industrial, health care and specialty properties and it provides acquisition, disposition, sale-leaseback, capital markets and advisory services for institutions, developers, investment funds, corporate occupiers and private investors nationally. The firm's expertise includes single-asset and portfolio sales, as well as sale-leaseback transactions and 1031 exchanges that span all types of retail assets including single-tenant net lease, unanchored strip centers, neighborhood and power centers and more. Throughout its existence, Stan Johnson Co. has closed more than 5,000 retail transactions totaling more than $23 billion in sales activity. In the past three years, the firm notably closed a net lease CVS Pharmacy in Puerto Rico, a $68.4 million retail portfolio of 27 properties, a 10-unit quick service restaurant portfolio sale for $13.7 million, a Burlington-anchored community center in Virginia for $11.1 million, and a convenience store sale-leaseback for $9.4 million. In 2020, the company announced the firm's first acquisition, as Atlanta, Georgia-based Shane Investment Property Group joined Stan Johnson Co. to further support its growth in the multi-tenant retail sector.
X TEAM RETAIL ADVISORS X Team Retail Advisors' unique structure provides the benefits of a regional boutique brokerage firm with the experience, industry savvy and established relationships of a national firm. The company is a partnership of smaller, midsized and boutique retail advisers, each a former executive of some of the nation's largest commercial real estate brokerage firms. The partnership was founded in 2002 and includes president Dave Cheatham and executive directors Jason Baker, Nathan Shor and Rick Chichester. With 38 affiliate offices, the network exclusively focuses on the retail sector and brings together more than 350 retail experts in 40 U.S. markets, providing consistent service delivery from a single source. Network members collaborate on assignments across the country, and once a client works with an affiliate in the X Team platform and wants to expand geographically, they receive the same level of service with an X Team affiliate in that new region. The partnership provides an array of integrated advisory and brokerage services for retailers and property owners along with retail tenant representation, landlord leasing, capital markets and investment advisory sales. During the past three years, X Team has taken advantage of the transformational change in the retail space and has helped tenants and landlords alike navigate the changing retail environment and circumstances around COVID-19, including advising clients on flexible retail leasing strategies. Each X Team affiliate is deeply involved in its local community through charitable work, an endeavor that is key to building local insight and knowledge.
link