North Atlanta, GA – Time is precious and people are busy. No-H2O offers people in North Atlanta a way to spend their free time doing things they enjoy, instead of on less desirable tasks like maintaining the cleanliness and shine of their cars. Soon, Georgians will be taking advantage of convenient services at affordable prices, making it easy to obtain quality work from the driveway or parking lot.
The unique and innovative system by No-H2O uses virtually no water, an approach that saves approximately 35 gallons of fresh water per wash, translating into more than five million gallons over the last five years. This means 143,000 happy clients have been contributing to making an impact on water conservation for future generations. Auto detailing in North Atlanta has never been better for people or the planet.
No-H2O travels to bring exemplary service and a state-of-the-art system directly to the client. Scheduling is easy with an easy-to-download app. When an appointment is set, a team of experts is dispatched to the assigned location. Using an eco-friendly, specially formulated solution, in just minutes, dirt particles are emulsified and absorbed into special microfiber cloths. Safe and effective for all paint colors and types, including matte surfaces, this approach leaves no risk to abrasion. This unparallelled mobile on demand service eliminates the line, making it simple to schedule around work or play in North Atlanta.
Scheduling an appointment with North Atlanta is easy. Book online or download the car wash app on a favorite device from the Apple App or Google Play Store, and then simply schedule an appointment from anywhere in just 4 quick taps. Trained and experienced No-H2O technicians arrive at the assigned location to wash and detail the vehicle based on client service requests, oftentimes in about an hour. Imagine sharing a lunch date with someone special and coming out to an immaculately detailed car.
No-H2O was launched in Dublin, Ireland, in 2007 and is the first company to build a tailored on demand in-house app for car washing and auto detailing. Since its inception, the company has proven its innovation and supplied waterless products in Europe, the US, and worldwide. This innovation has led to the company being named franchisor of the year, and one of the world's fastest-growing car wash franchises by reputable associations.
The team at No-H2O North Atlanta is made up of skilled specialists who are ready to change the way people in the North Atlanta area view car washing forever. With hard work, honesty, and teamwork as central values, they're committed to providing customer-focused services that meet the needs of clients and the planet. Visit No-H2O North Atlanta online today!
Media Contact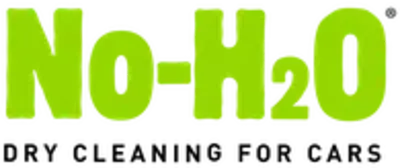 Company Name
No-H2O North Atlanta
Contact Name
Drew Pegram
Phone
470-206-5877
City
Dacula
State
GA
Postal Code
30019
Country
United States
Website
https://noh2o.com/auto-detailing-north-atlanta/
link