Caton, a new Coventry-based coachbuilding start-up has revealed images and details of its first vehicle — a modern reimagining (also known as a restomod) of the classic Austin-Healey 100, originally built from 1953 to 1958.
Following the release of a shadowy teaser image last week, the Healey by Caton takes the classic lines, engine and interior of the Healey 100 and brings them up to date with a modern twist.
"Donald Healey got so much right when he designed the car originally," said the project's design director Darryl Scriven. "We wanted to pay homage to the original vehicle while making it more comfortable to live with, more fun to drive and even more dynamic and beautiful to look at.
"To remain true to the car's DNA, we asked ourselves 'What would Healey have done when building a car in the Fifties if they had the tools and manufacturing techniques that we are in the unique position to have at our disposal today?"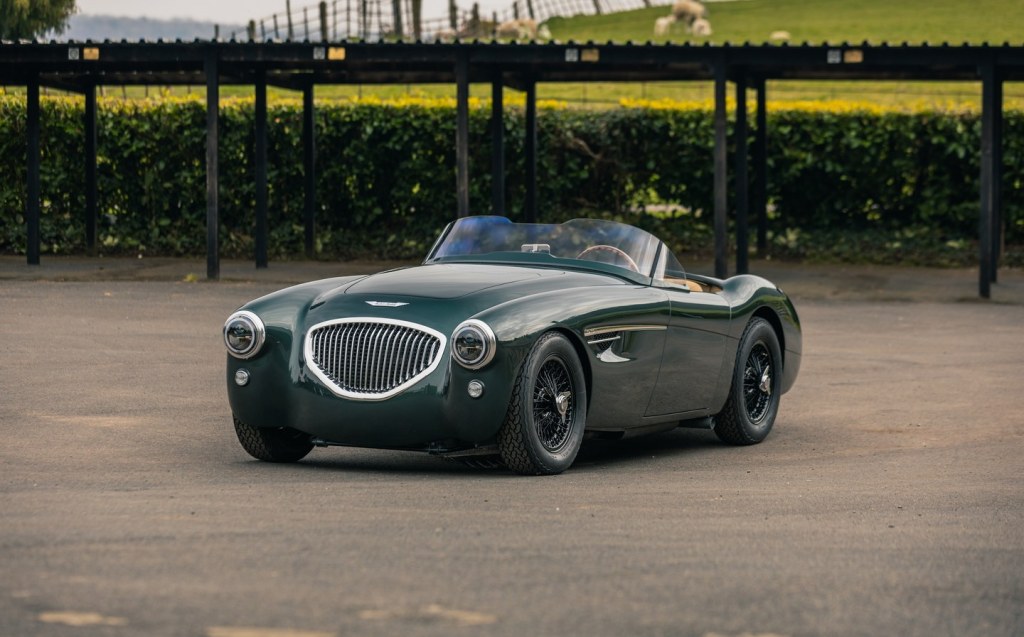 For starters, the Healey's body has been given a smoother, cleaner look with the removal of all seams and beading and the deletion of the bumpers. The front valence has been lengthened too to hide the chassis legs and replacing the car's original headlights are a pair of new LED units.
The build started with a full 3D scan of a Healey 100 and, using Computer Numerically Controlled (CNC) machining, the Caton team was able to create tooling that would allow the car to be consistently assembled to tolerances much smaller than those achievable in period by Jensen, builder of bodies for Austin-Healey. For all Caton's modern technology though, the Healey's aluminium panels are still hand-rolled on an English Wheel.
Following a dry build, the Healey then spends two weeks in Caton's paint facility being painted to standards on a par with those expected from volume car makers (more on that in a bit). Finishing the car are a set of 72-spoke lightweight aluminium Borrani wire wheels painted in black and shod with modern (though period-correct) Michelin tyres.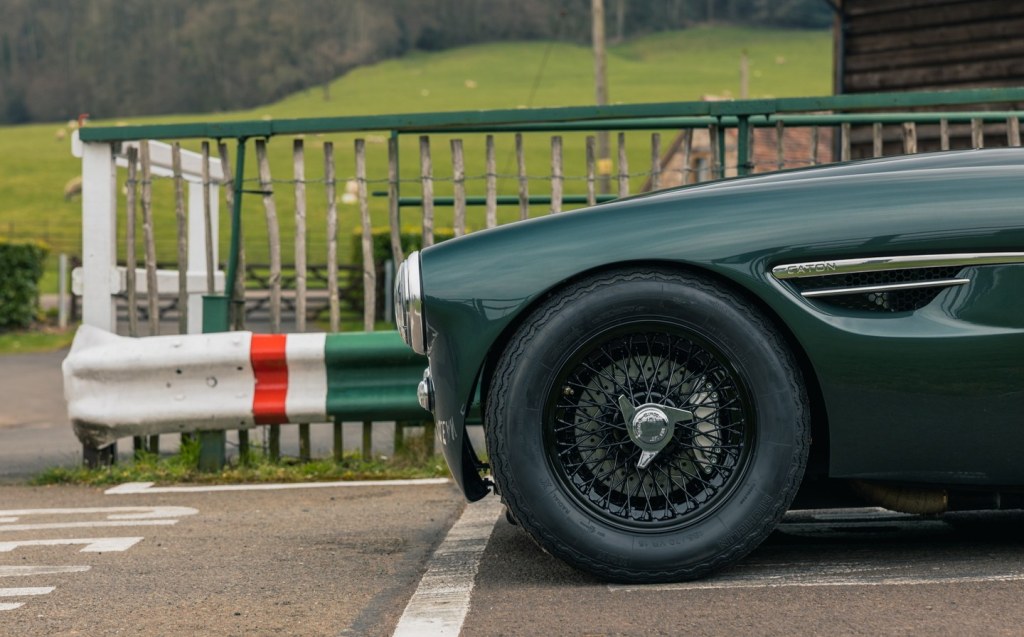 The interior of the Healey hasn't been updated with screens galore, the only modern additions being a pair of USB sockets and a slightly larger driver's door pocket to accommodate a water bottle. The biggest improvement comes from the fitting of a five-speed manual gearbox in place of the original's three-speed column-shift transmission. This has allowed Caton to narrow the Healey's transmission tunnel and to create a lot more space in the cockpit making it better suited to taller drivers. Some of the other design changes include a new pedal box to increase the legroom and an elongation of the cabin with the removal of the Healey's folding roof and tonneau cover, which does limit its use to dry days, except for the hardiest drivers.
The seats are finished in natural Bridge of Weir leather to provide the aroma of genuine leather and to develop a patina over time.
Perhaps most excitingly, instead of fitting a modern engine or electric powertrain, Caton has opted for a highly-tuned version of the Healey 100's original carburetted four-cylinder engine built by JME Healeys, a specialist Austin-Healey tuning company based in the original Warwick home of the Donald Healey Motor Company.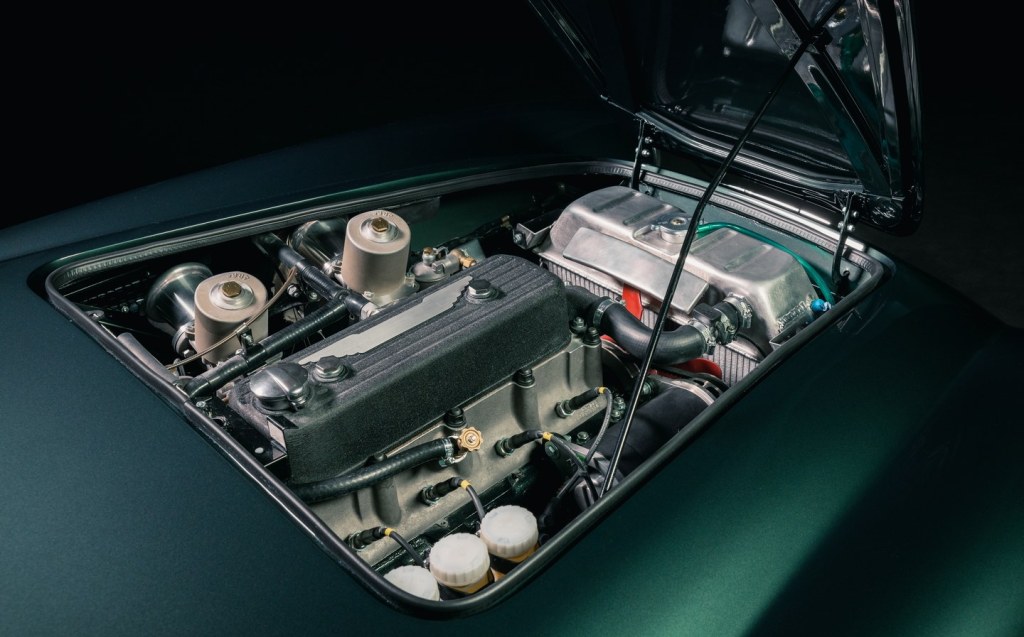 The original engine block has been upgraded to 2,954cc and to develop 185bhp thanks to a complete rebuild, balancing, lightening and additions including a new crankshaft, improved shell bearings, higher compression pistons, a racing camshaft and bigger twin carburettors. A side-exit racing exhaust ensures that the driver can hear all that extra performance.
"The Healey by Caton is a car for those who appreciate beautiful objects and exquisite works of art," said Tim Strafford, CEO of Caton's parent company, Envisage Automotive.
"It is also for those who love the smell of petrol and the sound of a high-performance engine running on carburettors. The Healey by Caton deliberately exposes its occupants to the elements and places them right at the heart of a unique, highly visceral, life-affirming driving experience-none more so than the sound of the side-exit exhaust below the driver's ear."
Caton is an off-shoot of Envisage Automotive, a specialist engineering firm that, largely working behind the scenes, builds one-off and limited-run cars for bigger manufacturers, most notably Jaguar's D-Type and XK-SS Continuation series. Caton will, however, "stand on its own, as a specialist brand, inspired by precision engineering," according to Strafford.
"It will offer ultra-exclusive, highly-aspirational British-designed products within the automotive sector and beyond. This exciting new brand will demonstrate what is possible when design and technical development are pushed to the highest possible levels with exceptional luxury creations," he said.
What sets Caton apart from some of its competitors in the ultra-luxury restomod market space is the backing of Envisage, and the use of its facilities, it says, will mean that its creations will be built to the quality and standard expected from a much larger car maker rather than a small, bespoke coachbuilder. Caton will have access, for example, to Envisage's three-dimensional measuring facilities, trim department and paint laboratory as well as other specialist milling and tooling equipment.
Customers can avail of a range of hundreds of customisation options for both the exterior paint and interior and are welcome to visit Caton's Coventry facilities and "immerse themselves in every stage of their car's development progress."
"No two examples of the Healey by Caton will be the same," said Strafford, "but each will be of exceptional beauty and built to the highest possible OEM [Original Equipment Manufacturer] levels of quality. Each will represent a true reincarnation of the iconic Austin-Healey 100 sports car utterly fitting for the modern age. Our aim is to deliver an unrivalled, immersive, intoxicating and highly emotional driving experience."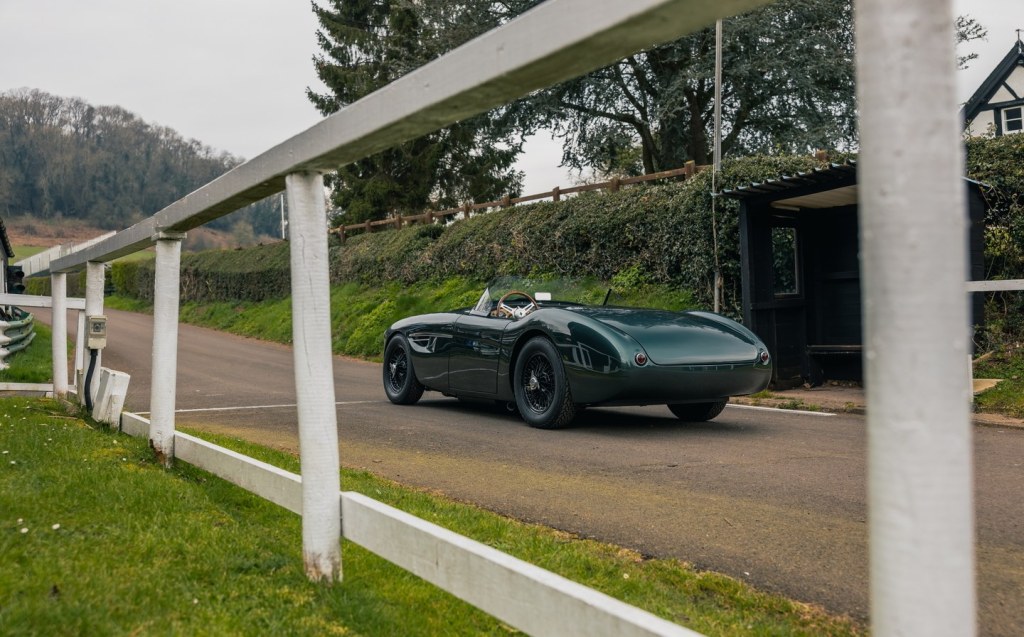 Just 25 examples of the Healey by Caton are set to be built, starting in the second quarter of 2022. The car will make its debut at the Salon Privé event in London from April 21-23.
That exclusivity comes at a high price, though – £395,000 including the donor car, plus shipping, duties and tax.
"With all mechanical components reconfigured as new," said Strafford, "the Healey by Caton frees owners from any reservations they might have over purchasing a classic car. It delivers peace of mind, alluring beauty and breath-taking performance."
Related articles
Latest articles
link