Several companies in the construction industry have recently announced hires and promotions for high-level positions. The following appointments have been made in the second half of 2022.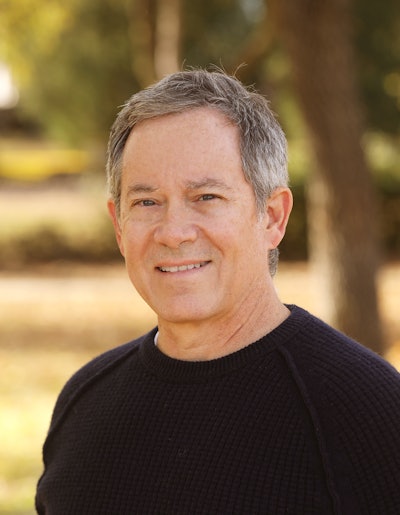 ASCC Announces Hires
The American Society of Concrete Contractors (ASCC) announced the hiring of Gordon Raymond Hefner as executive director. Hefner replaces Bev Garnant who led the association for more than 20 years. Hefner has over 27 years of association management experience in the construction trades. He will be responsible for the administration of all ASCC programs and will oversee its office staff of eight.
Hefner earned a bachelor's degree from the University of Missouri-St. Louis, an M.A. from Webster University. He holds a Certified Association Executive (CAE) credential from the American Society of Association Executives.
Clark Branum, noted decorative concrete speaker, trainer, and quality control manager, has joined the technical division of ASCC as the decorative and polished concrete specialist. It is a part-time position. This role provides leadership, counsel, and direction for the Decorative Concrete Council (DCC) and the Concrete Polishing Council (CPC).
Branum, with more than 40 years in the concrete industry, is the training and technical director for Sundek Products. He is the liaison with industry organizations including the American Concrete Institute (ACI), World of Concrete (WOC) and the Concrete Industry Management (CIM) program. Prior to this position, he was the training and specification manager for Diamatic USA, national training and technical development director for L.M. Scofield Co. and technical director for Brickform Products. He began his career as a laborer and concrete finisher.
Branum has spoken to numerous concrete industry groups including WOC seminars. He has developed curriculum and certification programs and has extensive experience in teaching and training. He is the chair of ACI-ASCC 310 Decorative Concrete.
Randall Named President at Mack Trucks 
Mack Trucks today announced that effective Dec. 1, 2022, Jonathan Randall has been named president of Mack Trucks North America, reporting to Martin Weissburg, global president of Mack Trucks and chairman of Volvo Group North America.
Randall joined Mack in 2016 as senior vice president – North American sales, and served most recently as senior vice president – North American sales and commercial operations. He brings more than 25 years of commercial vehicle experience to the role, with original equipment manufacturer (OEM) leadership positions in truck sales, product marketing, truck leasing and aftermarket parts and service.
"Jonathan is a proven leader who is passionate about working with our dealers and customers to grow Mack's business as we introduce new services and products to the North American market," said Weissburg.
Randall, who has a bachelor's degree from Colorado State University, will continue to be based at the company's headquarters in Greensboro, North Carolina.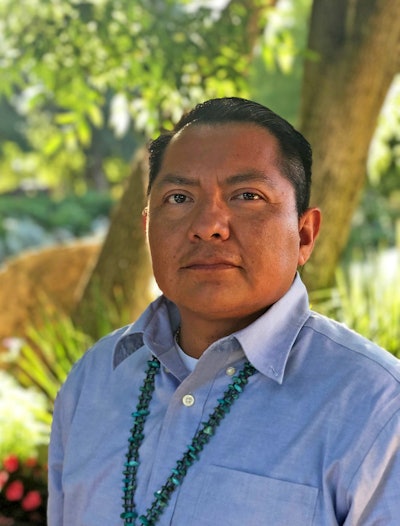 ACPA Hires Safety Director
The American Concrete Pumping Association (ACPA) announced the association's first dedicated safety director, Tabah Nez. This inaugural position was created to further ACPA's safety and certification programs for concrete pumping professionals.
As ACPA safety director, Nez will be responsible for developing and overseeing all safety and risk management activities, including safety programs, committees, bulletins and resources. His role will be instrumental in developing the training curriculum for ACPA University, an online training platform to be launched January 2023.
Nez brings to this position 23 years of professional hands-on experience in the areas of occupational, safety and health management; environmental health and safety management, risk prevention programs, management of construction emergencies, safety training and worker's comp claims management. He has served on the American Society of Concrete Contractors Executive Safety Committee. He earned a bachelor of science degree in occupational safety and health from Columbia Southern University and is OSHA-certified from the University of California, San Diego.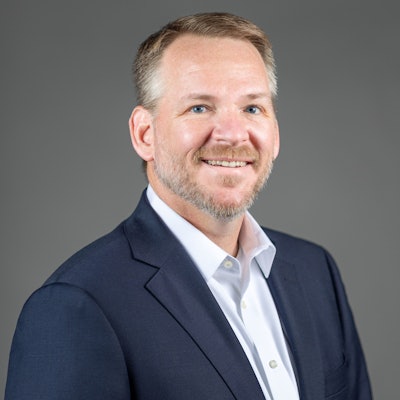 Higgins Named SVP for
Mack Trucks,

and

Volvo

Trucks NA

The Volvo Group recently announced that Greg Higgins has been named senior vice president – legal and compliance, general counsel, and secretary for Volvo Trucks North America and Mack Trucks. Higgins joined the company in 2012 and has served since 2015 as senior counsel.

Before joining the Volvo Group, Higgins spent 12 years as a member and partner at Nexsen Pruet PLLC in Greensboro, N.C. He earned a bachelor's degree from the University of Florida, and a juris doctor degree from the Wake Forest University School of Law. Higgins will continue to be based in Greensboro. He succeeds Therence Pickett, who is retiring from the company.

 
AEM Hall of Fame Inducts Genie's Bushnell
The Association of Equipment Manufacturers (AEM) inducted Sherman Ward "Bud" Bushnell, founder of Genie, into its Hall of Fame for a broad range of contributions in developing and advancing technologies that support the construction and agriculture industries worldwide. The AEM Hall of Fame recognizes the pioneers whose inventions, ideas, leadership and courage have contributed to the industry and our community's quality of life. The award was presented to Genie President Simon Meester at AEM's Annual Conference in Napa, Calif. on Nov. 18.
"Bud Bushnell is a tremendous addition to the AEM Hall of Fame," said AEM President Megan Tanel. "His combination of innovation, professional dedication to safety, and personal dedication to the team he built at Genie, are exactly what the AEM Hall of Fame is meant to celebrate."
Bud Bushnell (June 13, 1921 – Nov. 14, 2020) founded Genie Industries, which today is the Genie brand of Terex Corporation, the pioneering manufacturer of mobile elevating work platforms, which enable people to work safely and productively at height. An inventor and craftsman all his life, Bud launched the company in 1966 in a small warehouse in downtown Seattle. His first lift operated on compressed air, and customers referred to the hissing noise it made as "Genie magic in a bottle," leading to the company name.
Through his inventions, Bud didn't just make work at height more efficient, he helped make it safer. Helping people work safely at height is still the most important thing Genie and its equipment do today.
ABC Elects Chair, Executive Committee
Associated Builders and Contractors announced that Milton Graugnard, executive vice president, Cajun Industries, Baton Rouge, La., was elected the 2023 ABC national chair at a board of directors meeting held in conjunction with the association's annual Leadership Institute in Coronado, Calif.
The members of ABC's 2023 Executive Committee, who will take office on Jan. 1, 2023, are:
Chair of the ABC board of directors: Milton Graugnard, executive vice president, Cajun Industries, Baton Rouge, La.
Chair-elect: Buddy Henley, president, Henley Construction, Gaithersburg, Md.
Secretary and Southeast region vice chair: J. David Pugh, partner, Bradley, Birmingham, Ala.
Treasurer: Larry May, CPA, CVA, partner, Carr, Riggs & Ingram, Jackson, Miss.
Immediate past chair: Stephanie Schmidt, president, Poole Anderson Construction, State College, Penn.
Mid-Atlantic region vice chair: Lorri Grayson, partner and founder, GGA Construction, Middletown, Del.
Mid-America region vice chair: Brendan McAndrews, chief operations officer and co-owner, McAndrews Glass, Cincinnati, Ohio.
Northeast region vice chair: Thomas "Murph" Murphy, vice president of Aggregates Division, Power & Construction Group, Scottsville, N.Y.
South Central region vice chair: Brandon Mabile, strategic development manager, Performance Contractors Inc., Baton Rouge, La.
Mountain West region vice chair: Sandra Roche, vice president and general counsel, Roche Constructors Inc., Las Vegas.
Pacific region vice chair: Greg Schniegenberg, chief operations officer of construction operations, Royal Electric Co., Sacramento, Calif.
Midwest region vice chair: Calvin Williams, president and chief executive officer, Construction Contracting Services Inc., Lansing, Ill.
Chapter presidents' liaison: John Mielke, ABC of Wisconsin president and CEO.
ABC national president and CEO: Michael Bellaman.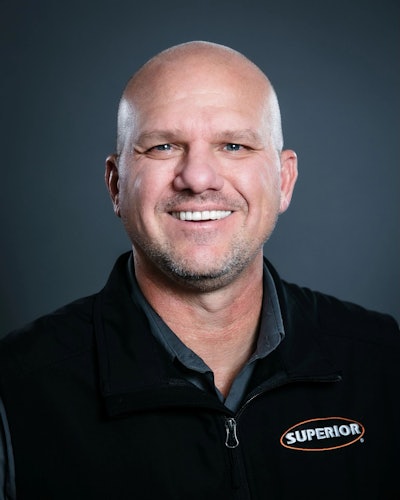 Superior Industries announced that Jason Adams, current senior vice president, has been promoted to president of the 50-year-old company. Just before Superior's big jump into aggregate processing equipment, Adams was one of the first industry veterans to take a chance when he joined the company in 2014. Since then, his team successfully launched Superior's construction management group. Then, about 18-months ago, he was promoted to senior vice president. He continued to lead the construction management team in that role, but added sales, manufacturing, and aftermarket departments to his leadership portfolio as well. Adams followed both his father and grandfather into the aggregates industry when he started working for Terex in 1994. There, he most recently served as general manager for the publicly-traded company's Simplicity and Canica brands. After Terex, he served as general manager and vice president of operations at Continental Companies, an equipment dealer, manufacturer and installer based in Missouri.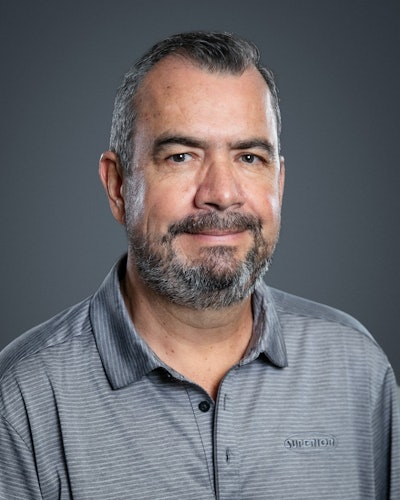 Superior also announced the addition of Pedro Kelley to its sales team in Latin America. There, Kelley will be responsible for developing new dealers, distributors and agents to represent the manufacturer's crushing, screening, washing and conveying equipment.
Kelley comes to Superior after spending most of his professional career at Grupo Tracsa, a machinery supplier to mining and aggregates industries throughout Mexico. He held numerous positions during his 25-year career there including director of crushing and screening, general director of operations, mining and aggregate manager, and branch manager. Kelley earned a degree in marketing and business administration from the Jesuit University of Guadalajara (ITESO).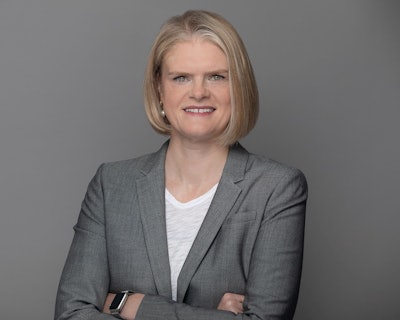 Procore Appoints Kibler
Procore Technologies announced Olga Kibler as its chief people officer. Kibler will lead Procore's people strategy and will join Procore's executive leadership team and report to founder, president and CEO Tooey Courtemanche.
Most recently, Kibler served as chief people officer at Five9 leading all aspects of the human resources function. Prior to Five9, she served as vice president of talent services at DocuSign.  
Kibler earned a master's degree in international trade from Moscow University of Humanities.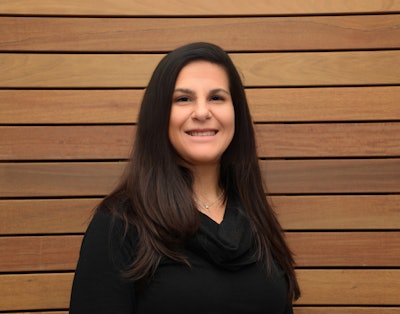 Vincent Joins JLG and JERR-DAN
Oshkosh Corp. companies JLG Industries and Jerr-Dan Corp. have hired Sara Vincent as the new director of marketing for the Access segment. In this role, Vincent will lead marketing and communications initiatives for JLG mobile elevating work platforms (MEWPs) and telehandlers, as well as Jerr-Dan towing and recovery equipment in North America and Latin America.
Vincent brings nearly 20 years of communications and marketing experience to this role, most recently as the vice president of marketing for Arete, a global cyber risk company. She also has experience in the telecommunications industry, having led branding, public relations, channel marketing for T-Mobile and AT&T. Vincent earned a bachelor of arts degree in journalism from the University of Maryland and is a student in the Master of Business Administration program at the University of Baltimore.
Vincent takes over the company's efforts from Jennifer Stiansen, who has transitioned to her new role as vice president of global branding and communications for Oshkosh.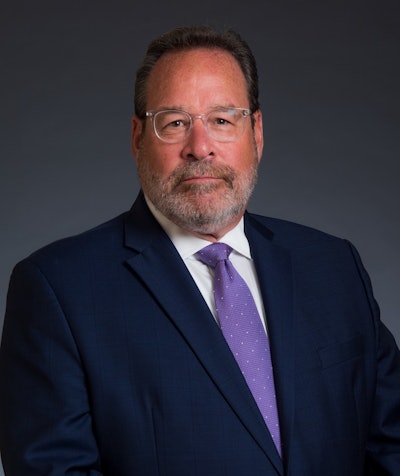 Ruan's Van Alstine Elected Chairman of ATA
Ruan, a provider of integrated supply chain solutions, announced that its president and chief operating officer Dan Van Alstine has taken the helm as chairman of the American Trucking Associations (ATA). Van Alstine recently completed roles as first vice chairman of the ATA and chairman of the board of the Iowa Motor Truck Association (IMTA), a state representative to the ATA.
Prior to joining Ruan in 2014, Van Alstine held senior-level roles with Schneider National. Additionally, he served as vice president of marketing at Transport America and held other senior roles throughout his more than 40-year career in transportation and logistics.
Van Alstine earned his bachelor of arts in business and communication arts from St. Norbert College in De Pere, Wis.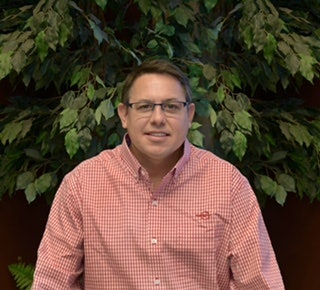 Rotary Adds Territory Managers
Rotary Corp. has announced the appointment of two new territory managers to serve its growing dealer network.
Chris Sipos is Rotary's new territory manager for metro Atlanta and the Chattanooga, Tenn. region. He will replace Billy Sapp who was promoted to regional vice-president for the southeast. Sipos previously served 10 years in territory sales for another outdoor power equipment supplier with accounts in Georgia and Tennessee.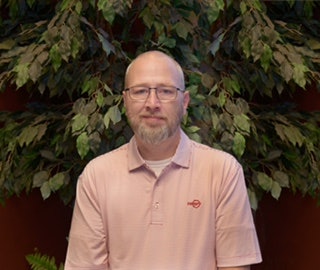 Todd Van Sickle has been named territory manager for Rotary dealers in Michigan and Ohio. Van Sickle is a Navy veteran who has more than 20 years of experience in sales, including municipal snow and ice removal equipment.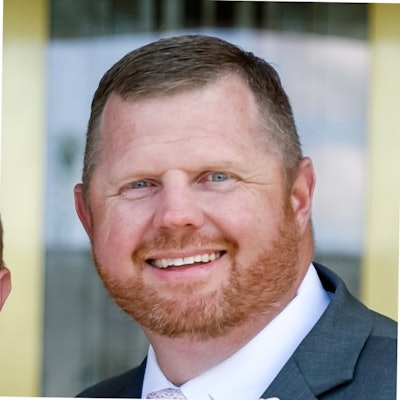 PlanRadar Appoints Jeff Jensen  
PlanRadar named veteran sales leader Jeff Jensen as its new general manager, Americas. Jensen has almost two decades of experience leading sales teams in the construction, telecommunications, and IT industries.
Jensen joins PlanRadar from ConstructConnect, a provider of construction information and technology solutions, where he served as senior vice president of PlanSwift, a subsidiary focused on digital estimating and takeoff software. Prior to his work in the construction sector, Jensen held sales and account-management leadership positions with AT&T and New Horizons Computer Learning Centers.
Jensen held numerous positions with PlanSwift before promotion to senior vice president in 2019, climbing from sales representative to president in eight years.
Williams Appointed President at Construction Chemicals Business Unit
Following the acquisition of GCP Applied Technologies by Saint-Gobain, GCP's Specialty Construction Chemicals (SCC) segment will integrate with CHRYSO within the new Construction Chemicals Business Unit, part of the High-Performance Solutions division of Saint-Gobain.
Steve Williams, formerly president of Chryso North America, has been appointed president of the Construction Chemicals Business Unit for North America and will run the combined North American business. As part of the same business unit, GCP SCC and Chryso will combine their resources for customers and partners.
Davis Joins IGGA
The International Grooving & Grinding Association (IGGA) has announced the hiring of Nicholas R. Davis as its director of technical services. In the newly created position, Davis will join IGGA executive director John Roberts in pursuing the association's goals through the development and implementation of educational and promotional initiatives, while providing technical resources and engineering guidance to contracting agencies, consultants and industry partners.
Prior to joining the IGGA, Davis gained six years of experience as assistant engineer at the New York State Department of Transportation (NYS DOT), where he authored specifications and reports, managed a certification program for testing agencies that perform ride quality testing, and managed specification and data collection for the first performance engineered mix (PEM) project in New York State, among other accomplishments. He participates in the Road Profile User Group (RPUG) and National Concrete Consortium (NCC) and was recently selected to be the NCC state representative for the Northeast region. Davis's previous experience includes civil engineering support roles with the City of Troy in Troy, N.Y. and the Absolute Fire Protection company in Selkirk, N.Y. Davis earned a bachelor of science degree in civil engineering technology from State University of New York Polytechnic Institute in 2015, as well as an associate degree in applied science from Hudson Valley Community College in 2013.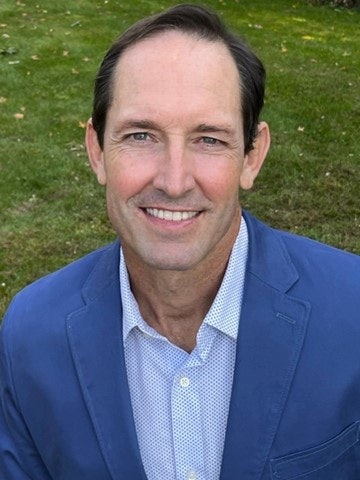 Curry Supply Co. welcomed Tim Henry as its new director of continuous improvement, quality, and customer service.  
Henry earned a bachelor's degree in economics from IUP and a master's degree in national defense and strategic studies from the Naval War College. He is a certified Project Management Professional (PMP) and a Six Sigma Green Belt (SSGB). 
Henry's professional career began while serving as a Naval officer and fighter jet pilot. His Naval career culminated as the U.S.S. Dwight D. Eisenhower's Air Boss. Upon retiring from the Navy in 2016, Henry continued to support Naval aviation as a defense contractor and senior program manager in air-to-air missile developmental test programs. He has 10 years of experience leading teams through continuous improvement projects.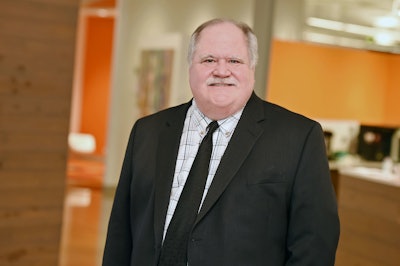 KAI Promotes Vetter
KAI shared the promotion of H. John Vetter II, PE to principal – electrical engineering at its Dallas-Fort Worth office. KAI hired Vetter in September 2021 to the new position of national electrical engineering subject matter expert.
Prior to KAI, Vetter was principal – electrical department head at Smith Seckman Reid in Dallas-Fort Worth and Associate – lead engineering project manager and project manager at Dallas-based Aguirre Roden.
Vetter earned a bachelor of science degree in electrical engineering from Missouri University of Science and Technology, and he is a registered professional engineer in Missouri, Texas, Oklahoma, Iowa, Colorado, Mississippi, Virginia and South Carolina. He is also certified in Modicon PLC Programming; NSA Food Safety; ASCOA Fire Suppression Systems Design, Installation and Inspection; and Carrier Design. He is registered as a Record Model Law Engineer through NCEES and received the 30 Hour Construction Safety Certification through OSHA.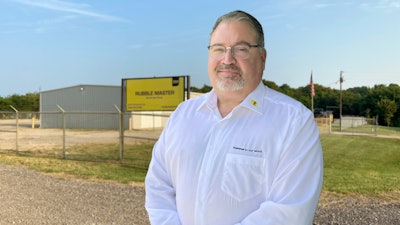 RUBBLE MASTER Appoints New Sales Manager for NA
RUBBLE MASTER has announced the appointment of Paul Smith as sales manager for North America. Smith was promoted to lead the growing sales team in North America and spearheads the expansion of RUBBLE MASTER's dealer network across North America while supporting new dealer onboarding.
Smith has more than 30 years of product development, sales and marketing and dealer development experience in the aggregates, recycling and mining industry around the world and brings a deep understanding of sales and marketing business operations.
Before joining RUBBLE MASTER, Smith served in numerous positions for Astec Industries where he contributed to their domestic and international growth. He will focus on strengthening existing dealer relationships as well as growing the dealer network in North America.

WINT Expands Executive Team
WINT Water Intelligence has named Gil Briman chief operating officer. He is joined by Josh Edwards, WINT's new vice president of North American sales and Deborah Margalit, the company's new vice president of marketing.
Briman has over 25 years of experience leading global software and hardware technology companies. Before joining WINT, he served as CEO of Solcon and Briefcam. Prior to that, he was the regional vice president of Asia Pacific for Mellanox (later acquired by Nvidia), and vice president and general manager of a large division at Amdocs.
With more than 15 years of experience in software sales and sales management, Edwards emphasizes strategy, sales execution and maximizing value. Within the last seven years, Edwards' sales teams have been part of two successful exits in the environmental, health and safety software industry.
Margalit has more than 18 years of experience in marketing, investor relations and general management at telcos and high-tech companies. Before joining WINT, she co-founded Tydex, a service company providing marketing services to startups, and served as part-time CMO in two B2B SaaS startups, MyPRM and TimeTonic. Previously, Margalit worked for 10 years at Perion Networks, where she held several management positions, including general manager of Smilebox, an online self-service creative platform.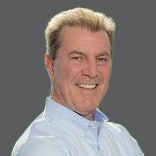 Protective Industrial Products Names New President 
Protective Industrial Products announced the appointment of its new president, Curt Holtz. He will oversee the company's five business units: North American Industrial, North American Retail, EMEA, APAC and Asian Exports. 
Holtz has extensive experience in the workwear and apparel industry. He comes to PIP from VF Corp., where he recently led VF Corp.'s global workwear business as executive vice president and group president.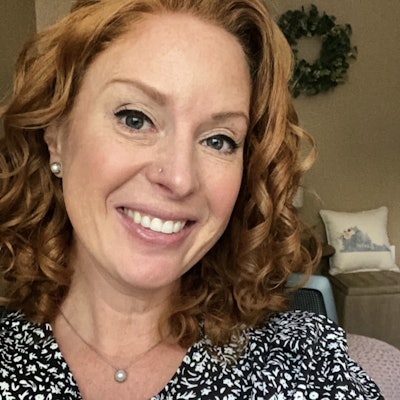 HCSS Adds Spurlin
HCSS added Julie Spurlin as chief human resources officer. Spurlin brings over 25 years of extensive experience in human resources that will help HCSS set the course for future growth.
Previously, Spurlin served as senior vice-president of HR at Software AG, a German-based, global software provider. Before that she served in leadership roles within software and technology companies, including RSA and Sun Microsystems. Spurlin graduated from Virginia Tech and is close to completion of the Wharton School of Business CHRO Program.
Bunting Appointed President and CEO
Robert Bunting follows in the footsteps of his grandfather and father with his appointment as Bunting's president and chief executive officer. Robert succeeded his father, Bob Bunting, in overseeing the continued growth of the global Bunting group. Bob Bunting assumes the position of Chairman.
Founded in 1959 by Walter F. Bunting in Chicago, the company has remained family-owned and family-operated ever since. Walter's son, Bob Bunting, served as president of the company since 1993 and oversaw an international expansion of the company. Over the 29-years as president and CEO, Bob oversaw a three-fold increase in sales. Robert Bunting joined Bunting's Elk Grove Village sales team in 2007. Before joining Bunting, he had earned a degree in business management at Rockhurst University in Kansas City.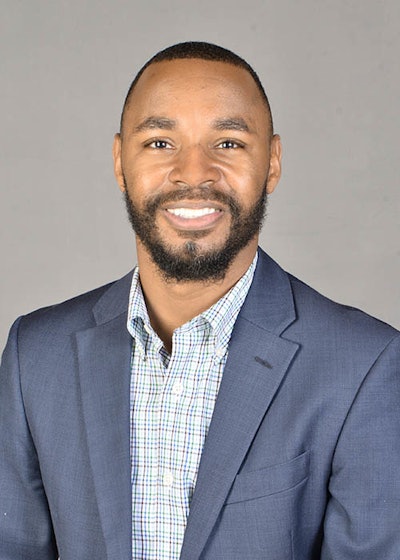 Allen Named Operations Manager for CPC
CPC Logistics Solutions (CPCLS), has announced Marvin Allen as its new operations manager for CPCLS' new Chicago branch.
He joins CPCLS from XPO Logistics where he was the manager of last mile operations, overseeing the daily operations of contract carriers and hiring and supervising employees.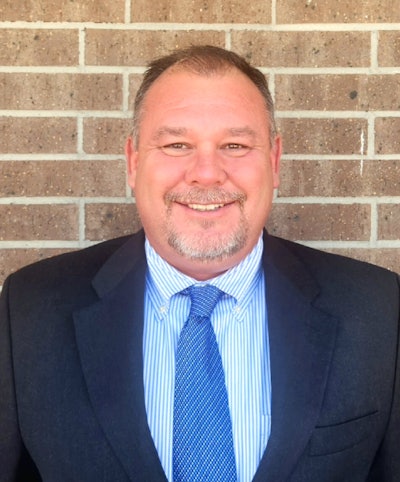 LGMG Adds 2 Directors
LGMG North America announced the addition of Rick Quick as its new director of product support, while John Hofmeyer joins as the new director of sales and marketing. Quick comes with 25 years experience in the equipment industry with product support leadership roles for 18+ years with companies like AGCO and Mahindra USA.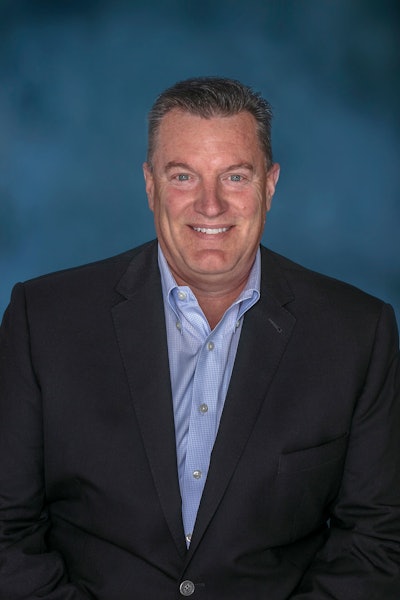 Hofmeyer has over 30 years of experience in the equipment rental industry with 25 years in senior sales and executive positions with companies like NES, Metrolift, Patten CAT, and Alta Equipment.
Rioumine, Telleria Added to Female Founders 100 List
Inc. released its annual Female Founders 100 list, highlighting the women entrepreneurs who are rethinking how things have been done. Collectively, these 100 founders' companies are estimated to be worth over $22 billion. 
This year saw the list's most competitive pool of applicants to date with over 2,000 applications for only 100 spots. The top female founders in the construction industry, include:
Maria Rioumine, CEO and founder of Kojo, a construction company helping contractors save on material costs, reduce waste, and increase productivity.
Maria Telleria, co-founder and chief technology officer of Canvas, a company that helped address the construction labor shortage and improve productivity and safety.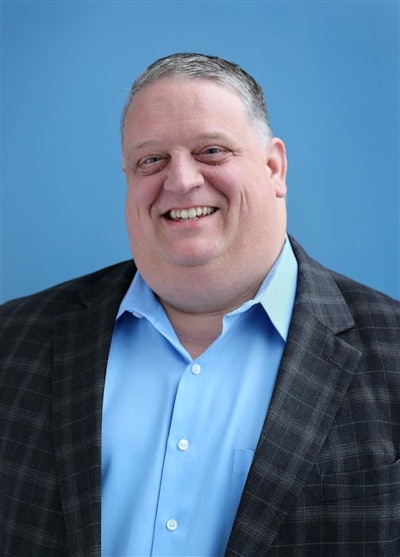 Grote Adds Three to Leadership Team
Grote added three members to its leadership team. Kent Bode has been promoted to vice president of sales and marketing for the U.S. sales team, while Cesar Perez-Bolivar transitions to take over leadership responsibilities of Grote Electronics and Mel Mendoza has been hired as the new vice president of operations, North America. 
Bode started at Grote in 1997, serving in various engineering capacities as a product manager, regional manager and director of OEM sales.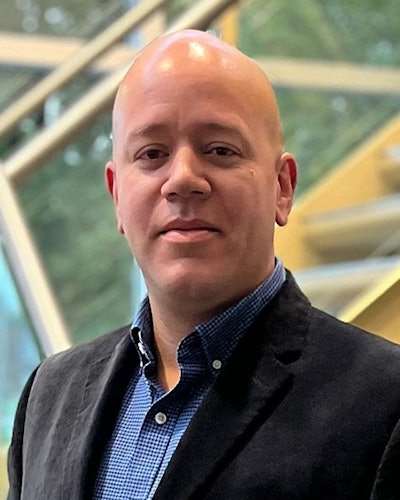 Perez-Bolivar has been with Grote for nearly a decade, working on research, engineering and development, while focusing on Grote's focus on safety, productivity, security and cost savings.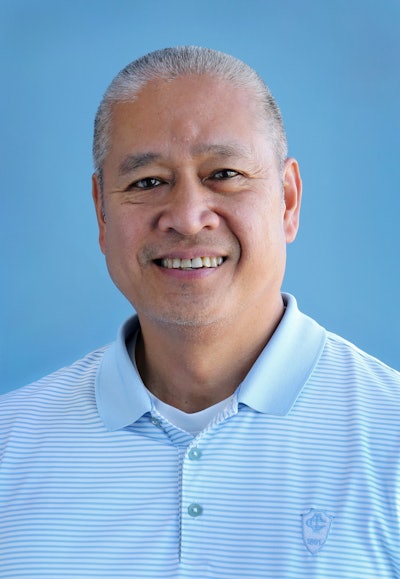 Mendoza is new to the Grote team, bringing more than 35 years of experience as a global business leader working for a diverse group of manufacturing companies.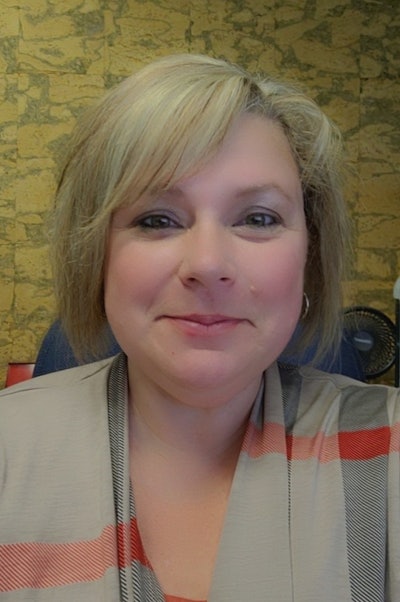 Snelbaker Joins Wright
Wright announced Julie Snelbaker as its new customer service manager. In her new role, Snelbaker will manage key customer relationships and international sales.
Snelbaker brings nine years of experience working in customer service and relevant leadership roles. In her previous position, she led the customer service department and inside sales team at TenPoint Crossbow Technologies.
Altenloh, Brinck & Co. Adds Ross
Altenloh, Brinck & Co. US announced that Loren Ross has been hired as a Structural Engineer for Wood Frame Constructions. Ross earned a bachelor of science degree in civil engineering from Brigham Young University and his master of science degree in civil engineering from Washington State University. Prior to joining ABC, Ross was manager of engineering research for the American Wood Council.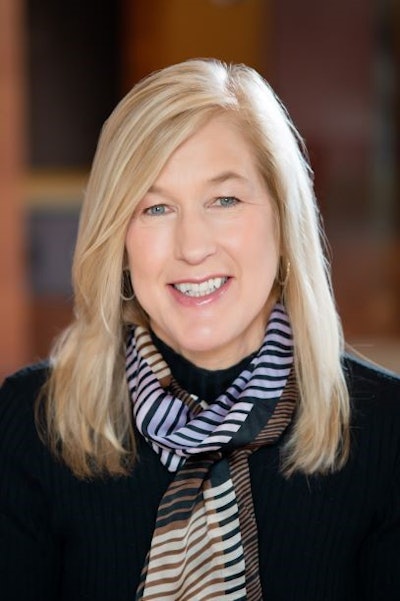 Wuerfl named COO of Tenna
TENNA announced the addition of Karen Wuerfl as chief operating officer. Wuerfl is a senior operations and technology leader who has spent her entire career in the construction industry. She joins Tenna leadership fulltime after spending the last 18 months serving on the company's advisory board.
Her experience in construction technology spans multiple roles including serving as the chief information officer at J.F. White and years of consulting experience guiding construction clients. She brings ERP (Enterprise Resource Planning) and acquisition integration experience, with knowledge in systems that Tenna integrates with such as ViewPoint Vista and Sage.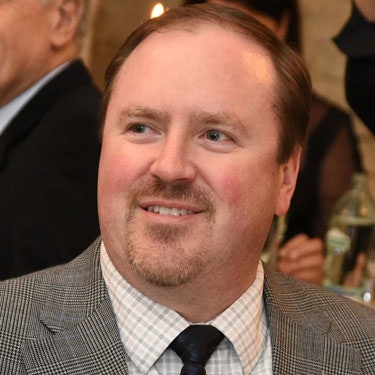 ACI

Hires Industry Expert To Assist Centers Of Excellence

The American Concrete Institute (ACI) has hired Dean A. Frank to develop programs to assist in supporting the use of nonmetallic reinforcement and reducing carbon emissions in the concrete construction industry. Frank will initially be working primarily with NEU: An ACI Center of Excellence for Carbon Neutral Concrete, assisting in the development of assessment, validation, and certification programs as identified by NEU.

Frank joins ACI staff as a program developer and brings experience in sustainability, International Standards Organization (ISO) standards, and certification development of personnel, products, and manufacturing plants. Prior to joining ACI, Frank gained a comprehensive working knowledge of resilience and sustainability as an employee at Wiss, Janney, Elstner Associates Inc., the National Precast Concrete Association, Precast/Prestressed Concrete Institute, and through his consulting company. He also has experience in working in with ISO standards governing the operations of certifying bodies and is a licensed P.E. in Indiana and Colorado.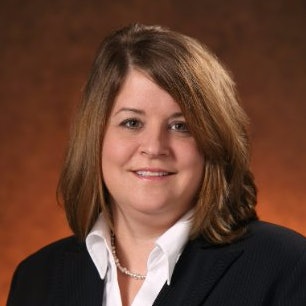 Rev Group Appoints Senior Director 
REV Group announced Brenda Novachek has joined as senior director global sourcing & supply chain for REV Commercial Segment which includes manufacturers of Collins Type A school bus, ENC heavy-duty transit bus, Capacity terminal tractor and LayMor street sweeper brands.
Most recently Novachek held the role of director global strategic sourcing at Polaris Industries, where she was responsible for indirect and electrification focusing on global strategic sourcing, operations and supply chain management. Prior to Polaris Industries, she worked for Oshkosh Corp., Actuant Corp., Harley-Davidson Motor Co., Manitowoc Ice and Newell Rubbermaid. Her roles covered commodity management, supply chain, global procurement, as well as other various commodities.
Holding a master of science degree in business management and organizational behavior, bachelor of science degrees in manufacturing systems engineering technology and in business management from Silver Lake College, Novachek also has certifications in business contract from Cornell University and project management from the Project Management Institute.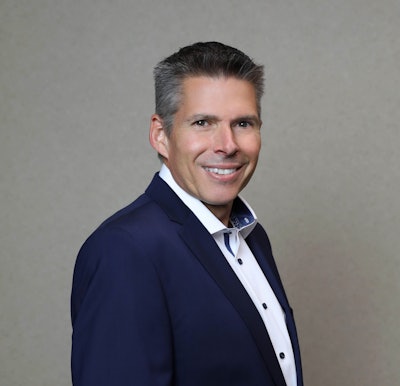 STIHL Names VPs of Finance, HR
Uwe Hirsch has been named vice president finance of STIHL. Hirsch joins STIHL after a career with the Bosch Group, where he most recently served as global vice president of finance, controlling and purchasing for Bosch Automotive Service Solutions in the Automotive Aftermarket division. Prior to that, he served as vice president of finance at Bosch Automotive Service Solutions. Hirsch received a degree in business administration from the Cooperative State University in Stuttgart Germany.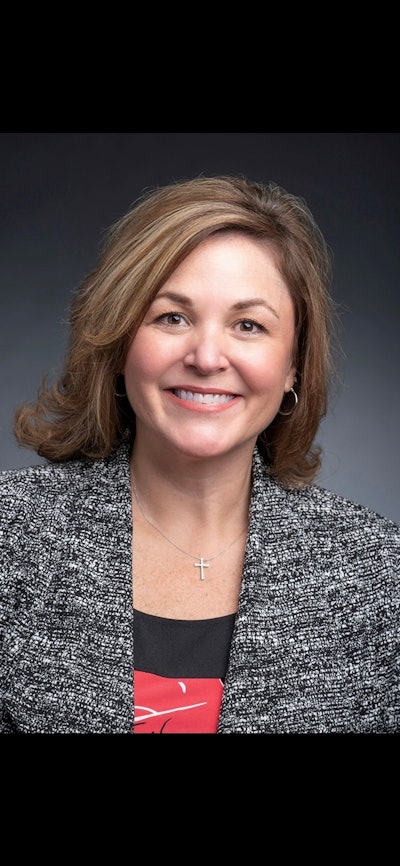 Melody Doleman has been named vice president human resources. Doleman joins STIHL after a career with HII Mission Technologies division where she most recently served as vice president of human resources of the nuclear and environmental services business unit. Prior to her career at HII, she served as vice president of human resources/operations at B&B Manufacturing Inc.
Doleman earned a bachelor of arts in mass communication/media studies from the University of South Carolina.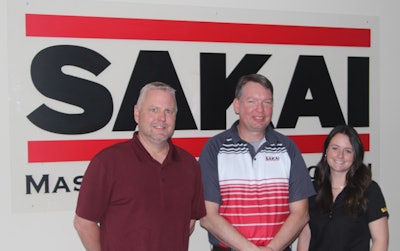 Sakai America has announced three new hires in the Adairsville, Ga. headquarters. Joey Queen joined Sakai America in the newly created manufacturing engineer role. Queen has over 20 years in manufacturing and tooling with the heavy equipment and heavy machine components industries.
Curtis McCrillis was recently hired as service manager.  McCrillis comes to Sakai America from a local heavy equipment dealer, where he held several service and management positions.
Rosa Bennett joins the company as receiving coordinator where she will work with the inventory control team on in-bound component and parts management.
Franklin Joins Consigli
Consigli Construction Co., has welcomed Hannah Franklin as its managing director quality.
Franklin has over 15 years of expertise in construction and real estate development operations, quality, and project management, including oversight of new builds topping $500 million.
link