Inside Automotive: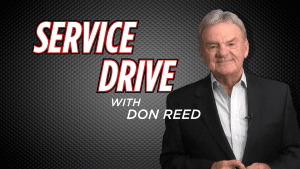 The value fixed operations training can bring to your car dealership
Welcome to another episode of Service Drive with Don Reed, CEO of DealerPRO Training. Recently, one of Reed's fixed operations specialists from DealerPRO Training spent two days completing a performance evaluation of a dealership's service and parts operation. Once the evaluation was finished, the specialist reviewed the findings with the dealers and his management team. He outlined strategies to improve processes, management practices, employee productivity, and profitability. The specialist's recommendations also included a training program, however, the dealer responded by claiming that his service department was not broken and rebuffed further help. Find out why that might have been a mistake by watching the complete segment here.
Headlines:
Kia America announced yesterday that it has now sold 10 million vehicles in the United States since the automaker entered the U.S. market in 1993. The 10 millionth vehicle was a red all-electric EV6 sold in California. The automaker said it will be celebrating the milestone by making $10,000 contributions to various organizations. Kia is still hoping that its entire lineup will be all-electric by 2040.
Kelly Blue Book reported this week that Toyota and BMW are back to having the most-shopped vehicles in the non-luxury and luxury segments. Both automakers had lost the titles to Ford and Lexus for a short time last year but have rebounded with increased interest in Toyota's Camry and BMW's 5 series and 3 series vehicles. The recent report also showed that shoppers are looking for less expensive cars due to ongoing high gas prices.
The 2022 U.S. Insurance Shopping Study from J.D. Power found that customers are highly dissatisfied with current auto insurance prices, and many are shopping around for new policies to try to bring their payments down. Satisfaction rates for more than half of all large and mid-sized insurers fell, while State Farm and Hartford ranked at the top of the lists.
Electrify America and Bank of America said yesterday that they plan on doubling the number of electric vehicle charging stations at branches of the financial institution by 2024. In a joint statement, the companies said that this would include over 350 charging stations at 90 financial centers. Bank of America currently has chargers at 50 locations and plans on expanding to other states around the country in the coming year and a half.
News & Opinion: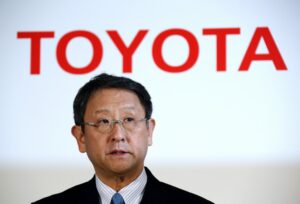 Toyota trims June production by 100,000 units due to chip shortage
On Tuesday, Toyota Motor Corporation announced that global production for June would experience further adjustments as the carmaker grapples with supply chain issues. Of a previously forecasted 950,000 units built for the month, Toyota is now revising it down to 850,000 units globally. The news release prescribes 10 May and June factory suspensions and spans 16 lines, lasting up to five days. Corolla, C-HR, and RAV4 models are the primarily affected models that will impact North American markets. Read More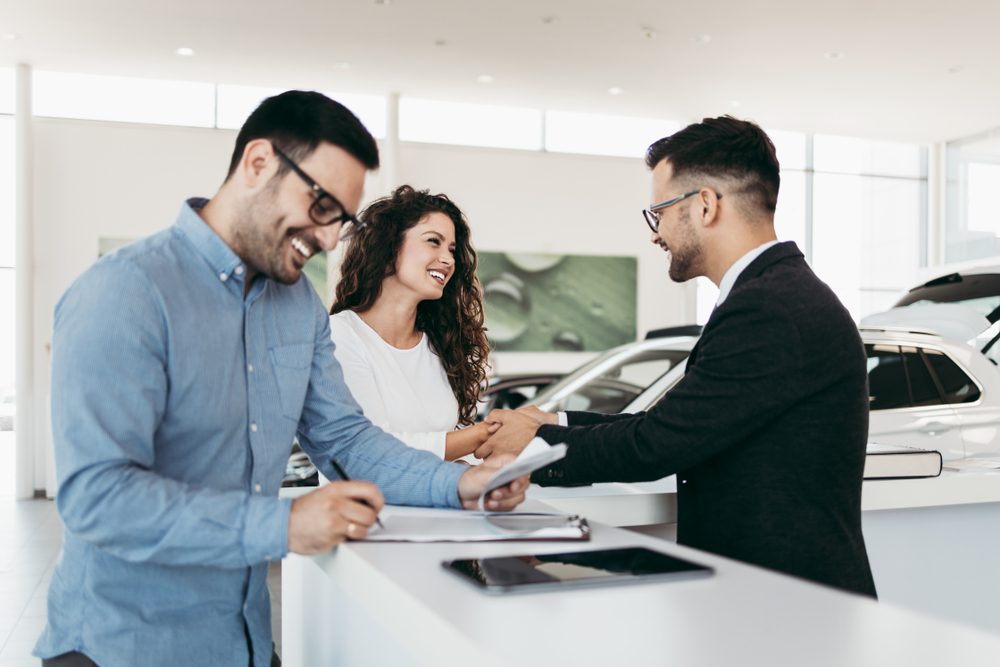 Top 6 car sales tools that every dealership needs today
Today, customers are lining up to buy vehicles, and salespeople mostly take orders. We don't know when supply chain issues will resolve. We do know that inventory will eventually start to return slowly. Will your sales teams be ready for a more competitive market? Will they have the tools to be productive and keep revenue flowing? In our recent Retail Friction Point Report conducted with NADA, we found that 94% of the 303 dealerships surveyed want to evolve beyond traditional, outdated sales processes. Dealers recognize that to make vehicles easier to buy; they must be easier to sell. A simple, convenient process will win back customers as the chip crisis abates. Read More
---
Did you enjoy today's automotive newscast? Please share your thoughts, comments, or questions regarding this topic by submitting a letter to the editor here, or connect with us at [email protected].

link