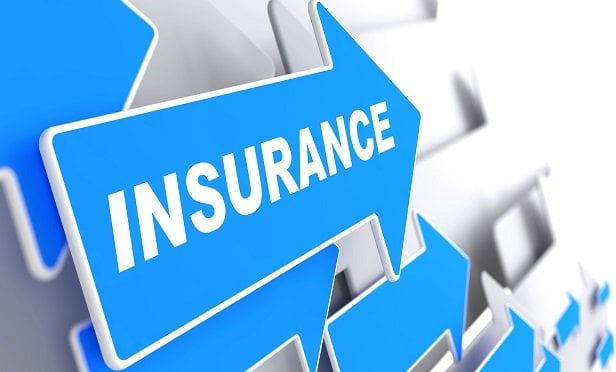 EPIC Insurance invested in Atlanta as a Southeast regional hub. Centrally located at 5909 Peachtree Dunwoody Road, Suite 800, Atlanta, GA 30328 in Palisades, the new 14,400 sq. ft. office will accommodate the company's accelerated growth and resource expansion plans.
Elpha Secure selected Socotra to complement its proprietary technology and launch a new cyber insurance product for a variety of industries. Elpha Secure needed a modern platform that could integrate with its front-end system and other capabilities. Legacy policy administration systems are often too rigid and overly customized for ambitious managing general agents like Elpha Secure to innovate and keep pace with customer expectations.
Tokio Marine Kiln launched IP Abatement insurance for clients in the U.S. The product will be available for micro-enterprise and small-to-medium sized clients with revenues under $100 million. Target organizations for the product will be start-ups holding intellectual property rights. The abatement add-on product will cover legal representative's fees and legal expenses incurred by organizations seeking to protect their filed intellectual property rights and will feature coverage limits of up to $3 million.
Mosaic Insurance opened an office in Chicago, Illinois, its second US physical location, for a growing number of employees. Located in the city's Loop, at 318 West Adams Street, the office is Mosaic's fourth globally, joining addresses in New York, London and Bermuda. The location accommodates most of the company's North American cyber risk specialists, led by Global Head of Cyber Yosha DeLong, as well as Mosaic's Global Head of Transactional Liability, Bill Monat.
Florida Peninsula Insurance family of companies announced Litigation Manager Paige Crider received the Emerging Leader Award at the inaugural Florida Women in Insurance Leadership Awards, presented by Gunster. Crider was honored on March 3, 2022, in Tallahassee among an impressive list of more than 40 women who are paving the way for a new era of female leadership in Florida's insurance industry.
AF Group entered into a definitive agreement through its subsidiary Accident Fund Insurance Company of America to purchase AmeriTrust Group from Fosun. Headquartered in Southfield, Michigan, AmeriTrust offers specialty insurance programs and products including workers' compensation, commercial package and automotive business coverages and comprehensive product offerings in various industry segments.
Victor acquired the business of Regional Treaty Services Corporation, a Newport, Rhode Island-based, privately held reinsurance MGU. Founded in 2003, RTSC underwrites and manages three reinsurance facilities for small to mid-sized U.S.-based insurers, primarily writing personal lines, small agriculture and main street commercial business.
Aite-Novarica Group joined forces with RBR, provider of research and data on banking automation, cards, payments and retail technology. The intent is that combining RBR's unrivaled data products and research with Aite-Novarica Group's insights and advisory services will creates a tremendous opportunity to deliver even more value and impact for their clients.
IMA Financial Group, Inc. announced its Advanced Industries practice, demonstrating its commitment to serving industry sectors with increasingly complex risk profiles. The practice will offer new risk management services and insurance products to four key industry verticals: Technology, life sciences, advanced manufacturing and digital risk.
CoreLogic and EagleView, provider of software, aerial imagery and property insights, announced an expanded, long-term collaboration between the two leaders in the property and casualty industry to automate claims processing further, catalyze growth and improve contractor and insurer experience.
ProSight Global, Inc. rebranded as Coaction Specialty, a wholly-owned subsidiary of Coaction Global, Inc. As part of the rebrand, and demonstrating its commitment to addressing environmental, social and governance issues, Coaction has also converted to a Public Benefit Corporation making it the first commercial P&C insurer to do so.
Related: 
link