With classic car values soaring these last few years and with new auction records being broken, it's good to know that there are still plenty of stone-cold classics and classics-in-the-making to be had for less than £10,000.
Citroën C6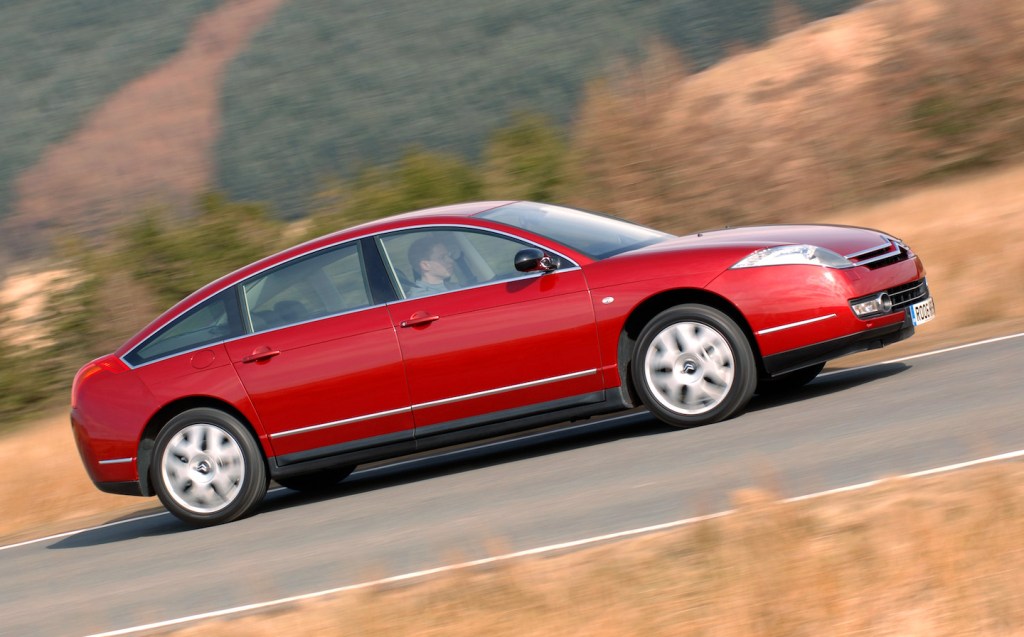 While Citroën is doing fine work on ride quality at present with its "Progressive Hydraulic Cushion" suspension set-up, nothing compares to a floaty old hydropneumatic Citroen riding on spheres of alien-looking green fluid. When it was launched in 2005, the C6 looked like nothing else on the road and was a thoroughly oddball alternative to the Mercedes E-Class and BMW 5 Series. As one of the final cars to use the old hydropneumatic suspension, it is often described as "the last real Citroen". 
Today, with prices for good ones starting from around the £6,000 mark, it offers one of the most modern entries into the world of Citroen's "magic carpet" ride quality. Don't be afraid of that suspension — it's not as complex as it seems and you'll never tire of seeing the car rising up off its haunches on starting. 
Mini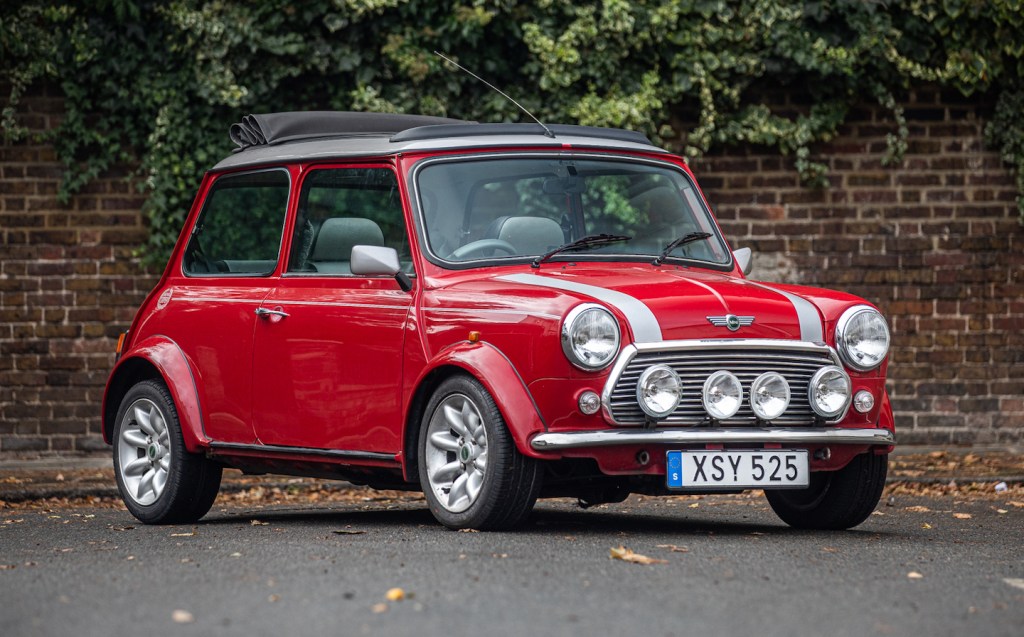 As well as being the best-selling British car of all time, few cars' stories have received as many endlessly clichéd retellings — Swinging Sixties icon, Peter Sellers, Monte Carlo Rally, all of that. It deserves most of its praise though, being a superbly well-thought-out piece of design and an absolute hoot to drive. Values have only gone one direction over the last two decades, with prices for early sixties Cooper and Cooper S models now stratospheric and beyond the £50,000 mark in some cases. That said, you'll still find tidy examples for £5,000-£6,000 and given that the newest ones are now more than 20 years old, they'll likely have seen restoration work too. 
Rust is the killer, so if you're searching for one, check all the usual spots thoroughly. Mechanicals are simple and easily sorted, though if you want the Mini experience in a larger, more practical package try Issigonis' brilliant but largely-unloved follow-up, the Austin/Morris 1100.
Mazda RX-8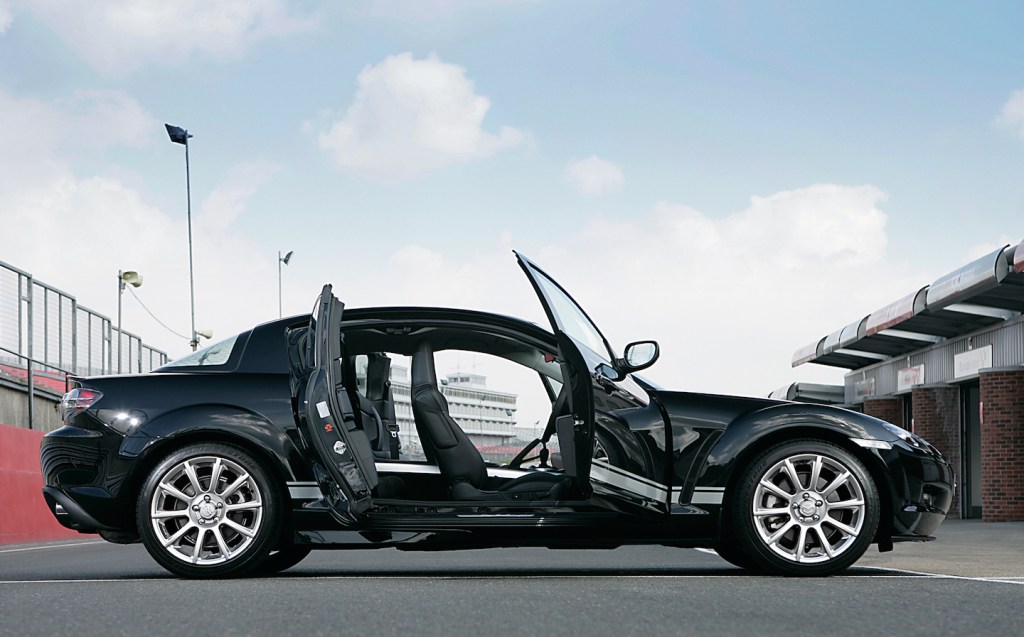 The Wankel rotary engine is, like Citroen's hydropneumatic system, one of the great automotive dead-ends. Nonetheless, it's a supremely interesting design, and beyond rare rotary-engined lawnmowers, the Mazda RX8 is the cheapest and easiest entry into the world of Wankel. It is, though, a deliciously nimble package with an engine that thrives on more revs than you might think possible. In short, an RX-8 is quite good fun on a challenging road. While there have been hints that the rotary engine may return as a range-extender in Mazda's MX-30, for now, the last car to use a rotary engine was the Mazda RX-8, and if that's an experience you want, they're still tremendous value. 
It's not a decision to make lightly, though: rotary engines are thirsty to run, can be quite temperamental and can be difficult and expensive to repair if something goes wrong. 
MGB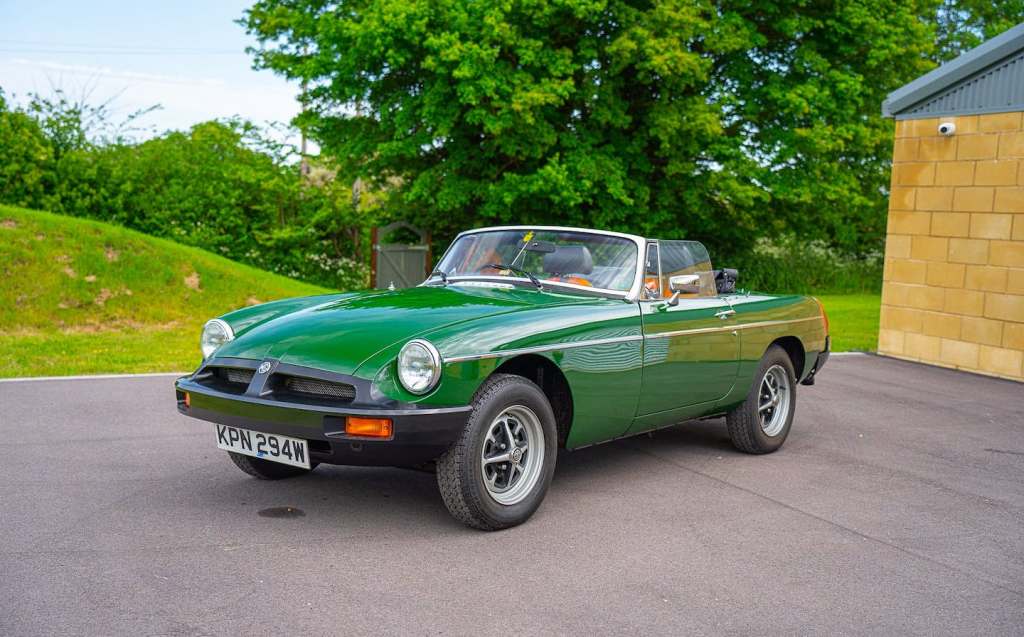 2022 marks the 60th anniversary of the MGB's launch, and few cars typify the best and worst of the British car industry like it. By the time production ended in 1980 it was slow, antiquated, unreliable and bloated, yet dealers in the United States were still crying out for them. Why? Because they were cheap, good-looking open-topped fun, which on the whole, they still are. In short, a true British sports car. 
As a starter classic, the MGB is an outstanding choice. They're easy to work on, cheap to run, parts are readily available, and there's an excellent and friendly club scene. The ones to go for are early seventies models before MG raised the suspension and applied big rubber bumpers to meet US crash legislation. Don't shun the rubber bumper models; they may not look as good or drive as nicely, but they're cheaper to buy and can provide just as much pleasure. 
Saab 900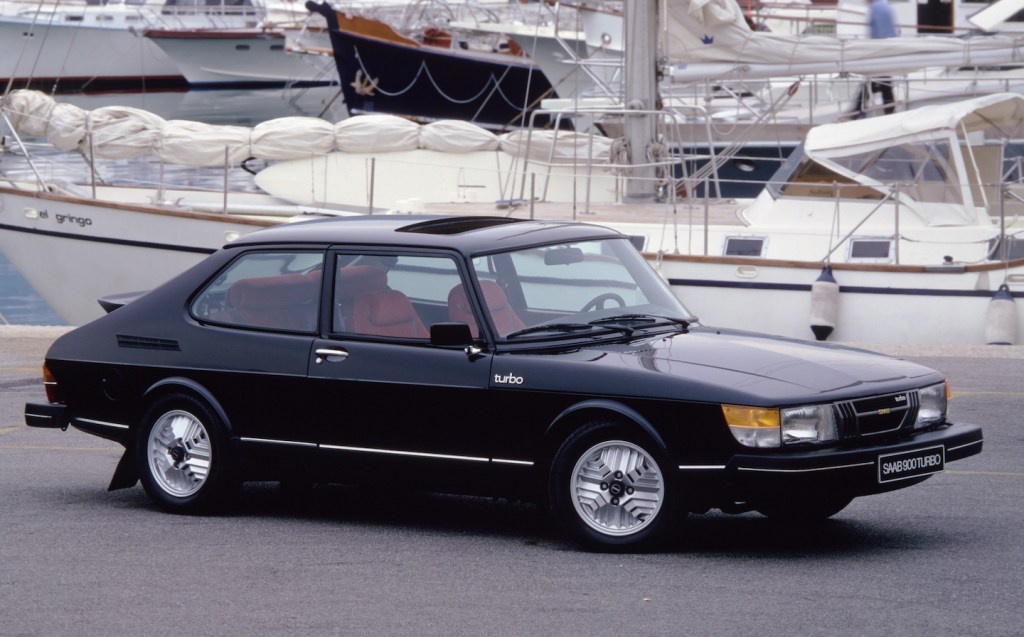 The first-gen Saab 900 was the last car developed independently by Saab before it was bought by General Motors, meaning that it retained all Saab's delightful little idiosyncrasies. All models are desirable in their own right, but the 900 Turbo adds performance to outstanding practicality, especially in liftback form. The 900 liftback is a massively practical and very usable classic, ultra-solidly built and incredibly spacious inside. 
Some 900s have been known to clock up over a million miles, but it's worth tracking down a specialist for servicing and maintenance as some of Saab's engineering can be a little bit niche.
Volkswagen Beetle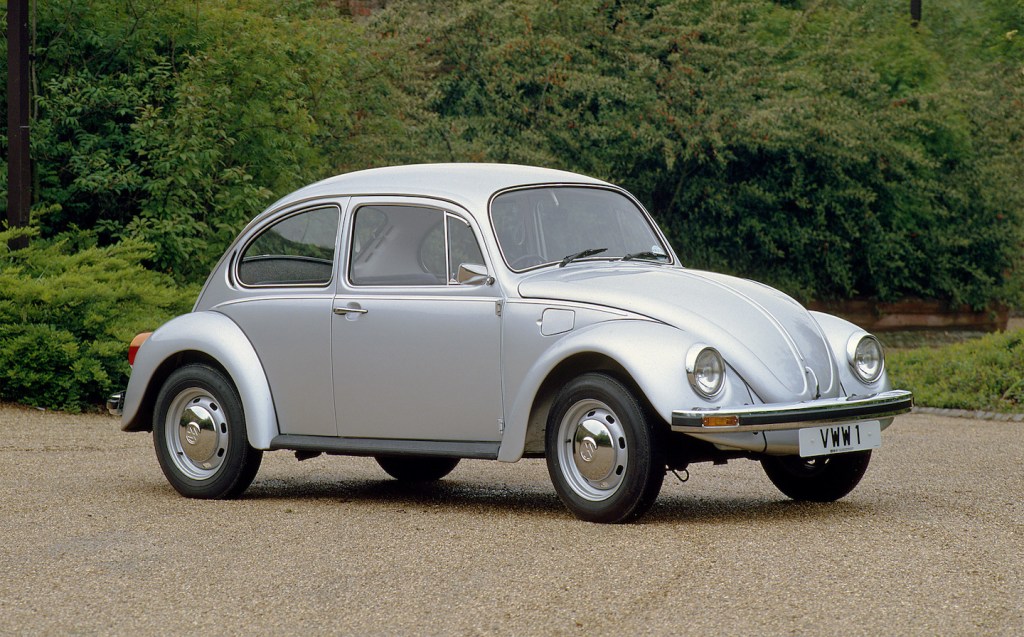 Although the Beetle has its roots in the dark heart of wartime Germany, the design is a synthesis of the work of some of the best and brightest minds in small car design in the 1920s and 1930s — Josef Ganz, Hans Ledwinka, Bela Barenyi and Ferdinand Porsche as well as quite a few others. They obviously did something right because the Beetle stayed in production until 2003, some 65 years after the first pre-production models emerged in 1938. 
The Beetle isn't fast or particularly comfortable, but its air-cooled boxer engine thrumming away in the rear is easy to maintain. The car is utterly simple to work on and owning one gives buyers an excuse to experience one of the most historically-interesting cars ever built.
Alfa Romeo GTV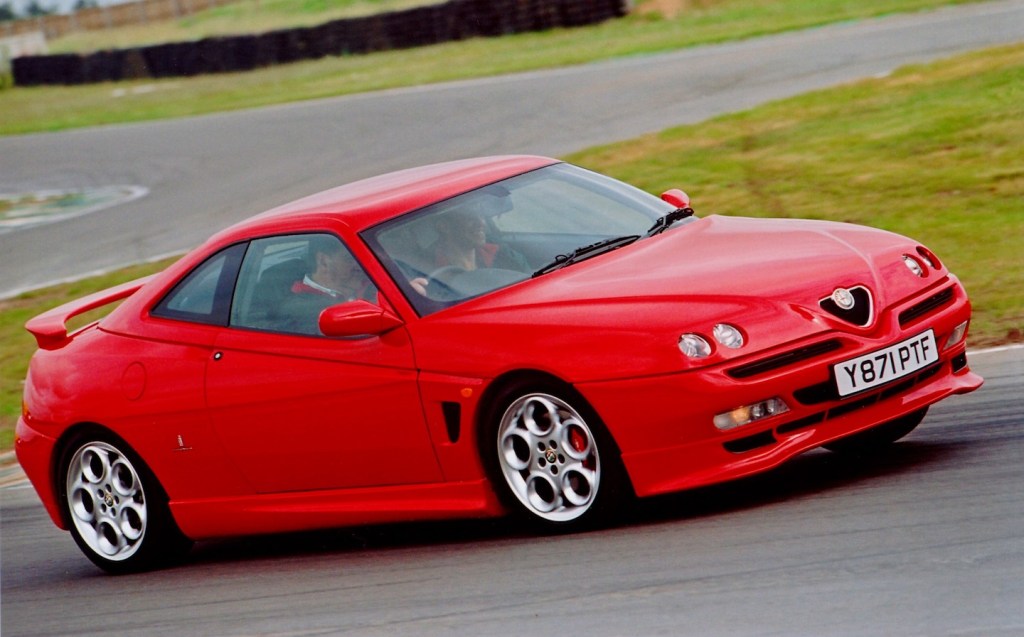 Jeremy Clarkson said you couldn't be a true petrolhead until you've owned an Alfa. With its seductive looks and sonorous Busso V6 engine under the bonnet, the GTV is the perfect entry point into discovering all that's thrilling (and heartbreaking) about the brand. 
Named after its maker, Giuseppe Busso, who designed the engine in the 1970s, the V6 found under the bonnet of the GTV was dubbed "Arese's violin" in reference not just to Alfa's factory but its utterly glorious sound. In the early nineties, engineers redesigned the intake, moving the throttle body and plenum chamber towards the firewall and adding gorgeously shiny pipework, which makes any engine bay with a later Busso V6 very pretty indeed. There's a V6-engined Alfa Spider of the same era for an open-topped alternative. 
Jaguar XJR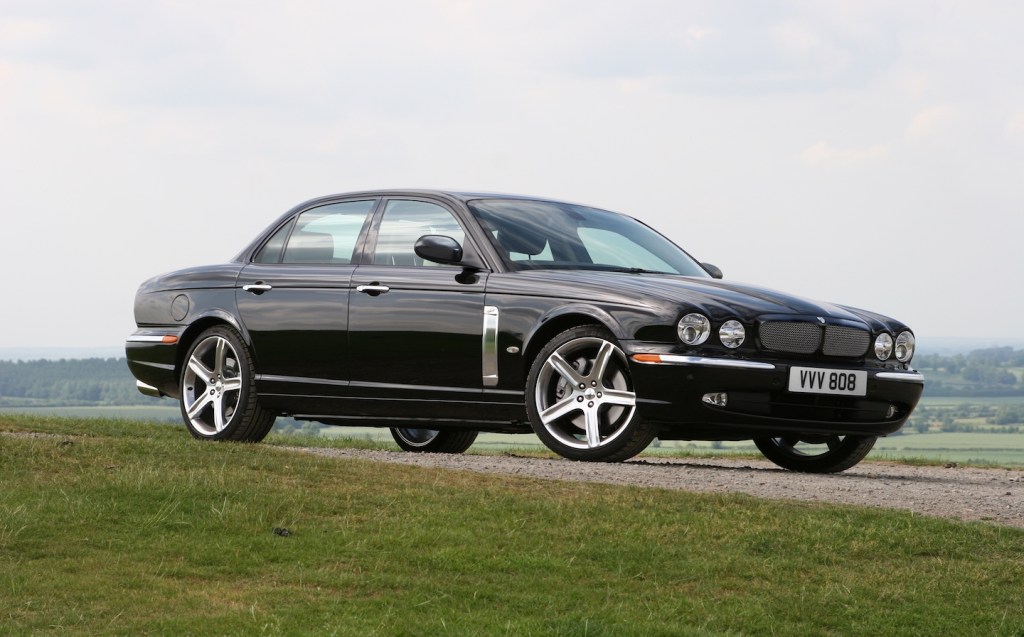 Evil looks and a supercharged V8 — need we say more? With a few styling tweaks and more than a few extra horses setting it apart from lesser models, the XJR exudes villainy, especially in black. It's an iron fist in a leather glove. Despite that, it's a civilised and comfortable cruiser, a contrast which is undoubtedly one of the biggest parts of its appeal. 
The latest Ian Callum-designed generation of XJR is still well beyond £10,000, but those built between the mid-nineties and mid-2000s will still leave buyers with plenty of change out of ten grand. The usual caveats about buying ageing luxury cars apply as there's more to go wrong than with something simpler, meaning some decent service history and receipts for any major work done are a must.
Porsche Boxster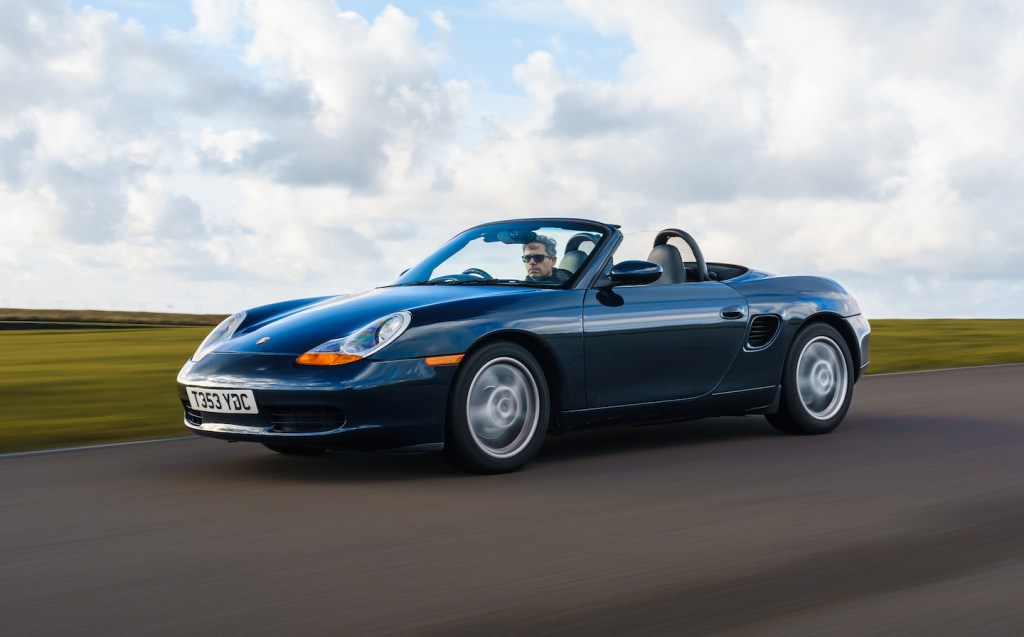 The Porsche Boxster is one of the few remaining ways to get behind the wheel of one of Stuttgart's finest for less than £10,000, and so long as you don't expect 911-like performance, you won't be disappointed. The first-gen Boxster isn't slow, but it's more of a boulevard cruiser than a speed machine. Nevertheless, with its mid-engined layout and the fact that it is a Porsche, it's still a sweet car to drive. Early 2.5l models can feel a little lacking in power, meaning that the 2.7 is the one to go for, preferably in Boxster S form if your budget will stretch, although the suspension is a little more pliant on non-S models. 
Good Boxsters start from around the £5,000-£6,000 mark with the Boxster S closer to £9,000-£10,000. If you don't like the fried egg headlights of the earlier nineties models, you'll still find a couple of facelifted versions within budget. 
Ford Puma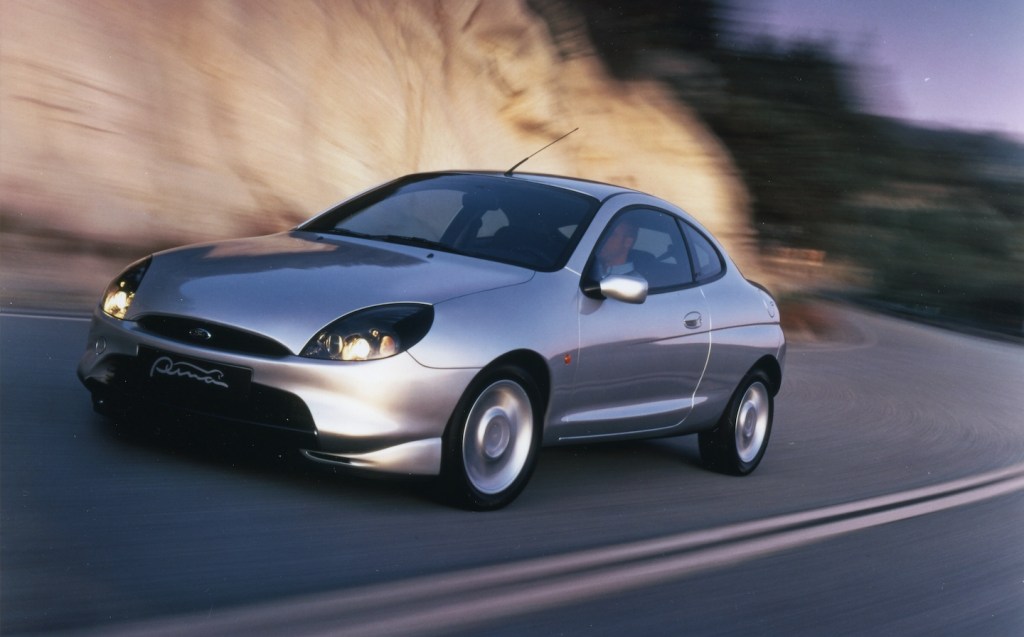 The recipe was simple: take a Ford Fiesta, make it drive better with a stiffer suspension and wider track and give it a pretty coupé body. So the Puma, one of the best-driving cars of the late nineties, was born. The old Puma was a joy to hurl around a B-road or track, especially in 1.7-litre form as Yamaha fettled the engine. Like most Fords of its era, the Puma suffered from one fatal flaw: rust. The Puma rotted shamefully, especially around the rear arches. These days, buyers will struggle to find a decent, relatively rust-free example for less than £2,000-2,500. But they are worth looking for.
Although Ford made 133,000 of them, they're getting scarce. Thanks to the revival of the Puma name on a small crossover, these cars are back in the public eye and good ones are unlikely to stick around the £2,000 mark for long. Just remember that the metal gear knob can be lethal on hot days. 
Related articles
Latest articles
link